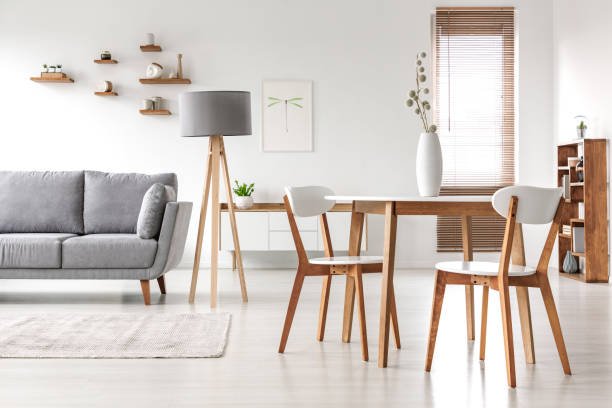 Whether you are a home décor enthusiast or not, you would want to add beautiful furniture to your home to enhance its looks. Buying the right furniture for your home can go a long way in transforming the interior décor. If you are very particular about furnishing, you might be looking for online home furnishing stores where you can find exactly what you seek. Not finding enough online store should not be a cause of concern as there are plenty of them. What you might need some help with, however, is choosing the best one among them. 
What would be the best place to buy home decor furniture online?
A variety of online stores offer quality home furnishing items. While some offer a rather wide range of products, others specialize in a particular niche or two. Here are the ten best online stores that you would want to check out:
If you are after quality furniture at reasonable prices, MOE's Home is one of the best online stores for it. Their large catalogue of products helps even the choosiest of the buyers find something suitable. Whether you are looking for a classic design or modern styles, they would have the furniture you seek. 
Kardiel offers high-quality furniture in unique designs. A unique feature that makes this online store stand out is that they offer a trial period of 365 days for their furniture. If you feel unsure and indecisive to purchase furniture online, Kardiel is a good option. 
The online store offers furniture that is ideal for people who work from home or simply have to fit more furniture in less space. The products are innovative in design, with additional features such as built-in USB ports and desks with sofas and foldable headboard with beds. 
Wayfair stands out due to their large catalogue of furniture across every category. However, browsing through all these items is easy as you can sort them by room or even by specific product types. Wayfair is a good place to check out if you are redecorating your home. 
If you are giving your home a major makeover, Houzz might be a suitable online store. Alongside buying home decor furniture online, you can also find landscapers, designers and carpenters on this website. 
West Elm is a good place to shop for modern pieces of furniture online. Along with the basic items like tables, chairs, beds, sofas etc., you may also buy candles, wall décor and other decorative items. This online store is well known for great quality and grand designs. 
Buyers looking for high-end designer furniture should check out Horchow. Here you can find grand chandeliers and fireplace screens that can give your home a whole new look. They also offer additional white-glove delivery services, including packaging removal and setting up the furniture. 
Pottery barn offers furniture from multiple niches, ranging from modern to barn-style. Here you can also find a variety of outdoor accessories and furniture for your garden or backyard. Whether you are trying to decorate your home from scratch or just trying to enhance the existing looks, this store would have you covered. 
Yet another online store that offers furniture for indoor as well as outdoor use, Frontgate is a good option too. Here you can choose from various materials and even buy furniture that comes in matching sets. From sofas and beds to patio furniture, their range of products is quite impressive. 
Parachute is an online home furnishing store that you should check out particularly if you are looking for items to add to your bedroom or bathroom. They offer quality bedding sets, pillowcases, blankets, shower curtains and more. Moreover, you would also enjoy a 100-day return policy on mattresses and a 60-day return policy on other items. 
How to choose the best one of these online home furnishing stores?
Choosing the best store largely depends on your personal tastes and preferences. Your budget would play an important factor too. However, among these stores, MOE's Home is one that you should certainly check out. You can reach out to them by giving them a call at 604-687-5599.