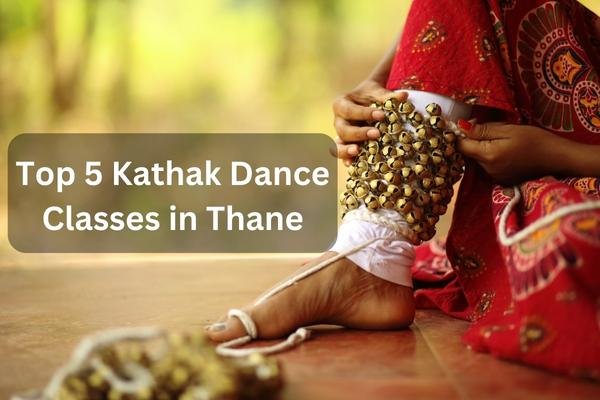 Explore the vibrant world of Kathak dance in Thane! This ancient Indian classical dance form, known for its intricate footwork, graceful movements, and expressive storytelling, has captured the hearts of many. In this article, we present the top 5 Kathak dance classes in Thane, where enthusiasts of all ages can immerse themselves in the enchanting rhythms and cultural richness of Kathak. Whether you're a beginner or seeking to refine your skills, these esteemed classes offer an opportunity to embrace the artistry of Kathak.
Here is the List of the Top 5 Kathak Dance Classes in Thane
1. Kalashri – Kathak Classical Dance Academy
Kalashri – Kathak Classical Dance Academy, led by Arti Paranjpe, a distinguished Nritya Alankar graduate, has been a pivotal force in shaping the Kathak landscape for 25 years. The academy's affiliation with Akhil Bharatiya Gandharva Mahavidyalay ensures authentic training. With a fusion of online and offline classes, their holistic approach emphasizes technical finesse and creative exploration. The experienced faculty, structured curriculum, workshops, and performance avenues create a nurturing environment for students to excel in this classical art form.
2 . Kalanand Nritya Santha

Kalanand Nritya Sanstha, situated in Thane (a city nearly a suburb of Mumbai), stands as an institution dedicated to the dissemination and instruction of authentic Kathak dance. Its inception in 1992, marked by modest beginnings and unwavering ambition, aimed to provide comprehensive Kathak education. Kalanand's objective revolves around furnishing students with extensive practical and theoretical insights into Kathak, rekindling the dwindling art form, and preserving its cultural legacy for posterity.
3. Swanand Kala Prasarak Kendra
Founded by Kathak Nritya Alankar, Mrs. Swati Sandeep Kolle, in 2006 in Thane (Mumbai). Swanand Kala Prasarak Kendra stands as a prominent institution. With an illustrious founder, the center has been a hub for promoting the rich art of Kathak. Its establishment marks a significant milestone in nurturing and spreading cultural heritage. Through dedicated efforts, Mrs. Kolle's institution continues to contribute to the preservation and growth of Kathak, enriching the artistic landscape.
4. Siddhakala Nrutyalay

Siddhakala Nrutyalay, a renowned dance academy, specializes in the enchanting art of Kathak. Dedicated to preserving and promoting this classical dance form, the academy provides a welcoming space for learners to explore Kathak's rhythmic movements and expressive storytelling. Under expert guidance, students embrace the grace and tradition of Kathak, honing their skills while connecting with cultural heritage. In Thane, this academy stands as a beacon of artistic growth and appreciation for the captivating world of Kathak.
5. Sattvik Kala Academy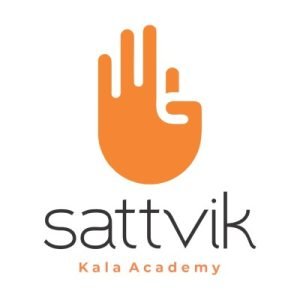 Sattvik Kala Academy, dedicated to the timeless art of Kathak, offers a welcoming platform for learners. With a commitment to preserving cultural heritage, the academy guides students through Kathak's graceful moves and expressive narratives. Affiliated with Nalanda Nritya Kala Mahavidyalaya and conducting examinations via Gandharva Mahavidyalaya, Sattvik Kala Academy ensures comprehensive training. In Thane, it stands as an institution nurturing both the tradition and growth of Kathak, fostering a deep appreciation for this classical dance form.
How to Choose Kathak Dance Classes?
i. Instructor Expertise
Research the credentials and experience of the instructors offering the Kathak dance classes. Look for teachers who have a solid background in Kathak, preferably with recognized training from reputable institutions or under renowned gurus.
ii. Curriculum and Approach
Evaluate the curriculum of the Kathak dance classes. A well-structured program should cover both theoretical and practical aspects of Kathak, including footwork, mudras (hand gestures), expressions, and storytelling. The classes should also emphasize the cultural and historical context of the dance form.
iii. Class Size and Individual Attention
Consider the class size to ensure that you'll receive sufficient individual attention from the instructor. Smaller class sizes often allow for better guidance and correction, which is crucial for mastering intricate Kathak techniques.
iv. Performance Opportunities
Inquire about opportunities for students to showcase their skills through performances or recitals. Participation in such events can provide valuable stage experience and boost your confidence as a Kathak dancer.
v. Location and Schedule
Choose Kathak dance classes that are conveniently located and fit into your schedule. Regular practice is essential for skill development, so selecting classes that are easily accessible and have suitable timings will enhance your commitment and progress.
Conclusion
In the rhythmic realm of Thane, Kathak dance unfolds its timeless allure through dedicated institutions. These top 5 Kathak dance classes embody the essence of this classical art, fostering expertise while honoring tradition. With seasoned instructors, comprehensive curricula, personalized attention, performance platforms, and convenient locations, these classes harmonize convenience and culture. Embark on a journey of graceful expressions and intricate rhythms by enrolling in Best Kathak dance classes in Thane, where the beauty of this ancient art form truly comes to life.