Mexican cuisine is a rich and flavorful experience that has captured the hearts of food lovers around the world. From the bold spices and fresh ingredients to the traditional recipes passed down from generation to generation, Mexican food is an art form that deserves to be celebrated.
We believe that Mexican cuisine is not just about the food, but also about the culture and traditions behind it. Each restaurant we feature will give you a glimpse into the history and passion that goes into creating each and every dish.
Whether you're a seasoned foodie or just looking to expand your culinary horizons, this blog is the perfect place to discover the best authentic Mexican restaurants. So sit back, grab a margarita, and get ready to experience the flavors of Mexico like never before!
Here are the 5 Authentic Mexican Restaurants in Fort Worth, Texas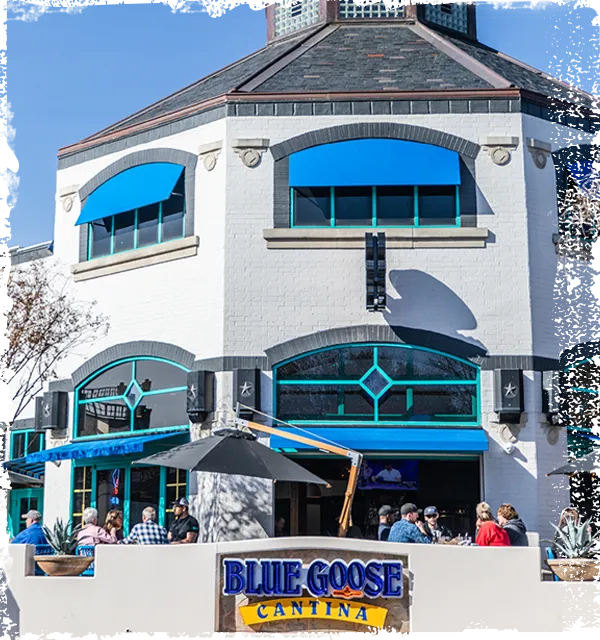 Blue Goose cantina is the best Mexican restaurant in town. They offer a wide range of traditional Mexican dishes, ranging from tacos, burritos, and quesadillas to enchiladas, fajitas, and tamales. They also offer a selection of vegetarian, gluten–free, and vegan options. The restaurant has a vibrant atmosphere and friendly staff, making it a great choice for a night out with friends. The bar also offers a range of margaritas and Mexican beers to go along with the meal. Still, family-owned and operated today, Blue Goose has found its way into the hearts of families and friends across North Texas for 38 years. 
Website: https://www.bluegoosecantina.com/
Phone No: 817-386-5433
Address: 1612 S University Dr, Fort Worth, TX 76107
Abuelo's restaurant is designed as an open-air Mexican courtyard with a mix of both modern and traditional Mexican decor. They are passionate about their made-from-scratch dishes, each one made from the heart and crafted with pride from Chef Luis E. Sanchez's family recipes. They use only the freshest, finest ingredients in all their dishes from their scratch-made salsas, sauces, tortillas, and sides, to their hand-rolled enchiladas, traditional TexMex items, and unique House Specialties.
At Abuelo's, their team members have an incredible sense of pride in everything they do, from the food they serve to the gracious hospitality they provide. On each visit, They're happy to "welcome you into their home" and their passion ensures you have a great experience each and every time. It's this dedication to their food and service that has secured Abuelo's ranking as the #1 Mexican Restaurant in America since 2006 by consumers, as published in the nation's most respected consumer rating magazine.
Website: https://www.abuelos.com/
Phone No: 817-386-5600
Address: 4740 S Hulen St, Fort Worth, TX 76132, United States
El Paseo Mexican Restaurant was established in August 1986. Hector Lerma had a vision of an authentic Tex-Mex restaurant that would serve only the best quality food. Using determination, love, and his family's original recipes he was able to open his first restaurant in Azle, Texas. Known as a Hole in the Wall, his success in the 24-seated restaurant quickly turned into a destination for Tex-Mex lovers. His genuine love for his customers and the constant questions of "how can I serve them, what do they need, and how can I make their experience better" was integrated into the restaurant's philosophy, and with that, the restaurant was ready to grow. Decades later, he was blessed with three successful restaurants in Fort Worth, Azle, and Minerals Wells, Texas.
Website: https://elpaseomex.com/
Phone No: 817-625-9755
Address: 5436 Jacksboro Hwy, Fort Worth, TX 76114, United States
Uncle Julio's process begins by designing original yet authentic recipes that fuse authentic flavors with something a little different. Details matter, and that's why every single dish they create calls for only the finest, freshest ingredients.
Their partners carefully select their products by hand, including vine-ripe tomatoes, vibrant, flavorful peppers, and gorgeous Hass avocados. Each tender cut of their fresh seafood and farm-raised beef, pork, and chicken is carefully hand-trimmed and marinated before they're perfectly mesquite-fired.
They use only simple, fresh ingredients and the finest authentic tequilas to make their craft margaritas in Fort Worth. You'll love every single bite of their made-in-house salsas, tortillas, tamales, desserts, and delectable sauces that are made from scratch daily at Uncle Julio's on Camp Bowie Blvd.
Their passion for detail extends well beyond their menu offerings. Though they're known for made-from-scratch Mexican cuisine, Fort Worth families, friends, and colleagues visit Uncle Julio's to take part in not only good Mexican food in Fort Worth but also friendly service and a welcoming atmosphere. Every Uncle Julio's location has been designed to incorporate polished rustic-modern decor inspired by Mexican art and architecture and open kitchens.
Website: https://locations.unclejulios.com/texas/fort-worth/
Phone No: 817-377-2777
Address: 5301 Camp Bowie Blvd, Fort Worth, TX 76107, United States
Los Molcajetes are traditional Mexican mortars and pestles used for grinding and crushing spices, blending herbs and peppers to produce the freshest salsa, and mixing up mouthwatering guacamole to accompany your meal. They are the starting point for great Mexican cuisine and must-haves for any serious Mexican cook. They chose the name Los Molcajetes to represent their cooking traditions and their proud Mexican heritage. They welcome you to start your visit with warm tortilla chips and red or green salsa. Enjoy an ice-cold margarita and a sizzling plate of fajitas, then top it all off with their delicious sopapillas, flan, or fried ice cream – the ultimate Mexican comfort food!
Website: https://losmolcajetes.com/
Phone No: 817-306-9000
Address: 4320 Western Center Blvd, Fort Worth, TX 76137, United States
In conclusion, authentic Mexican cuisine is a celebration of flavor, culture, and tradition. We aim to showcase the best authentic Mexican restaurants in Fort Worth TX and their delicious offerings, giving our readers a taste of Mexico in every bite.
Mexican food is more than just a meal; it's an experience that brings people together and creates memories that last a lifetime. Whether you're a fan of classic dishes like tacos and enchiladas or are excited to try something new, this blog is the perfect guide to discovering the authentic flavors of Mexico.
We hope you join us on this culinary journey and continue to follow our blog for the latest and greatest in authentic Mexican cuisine.