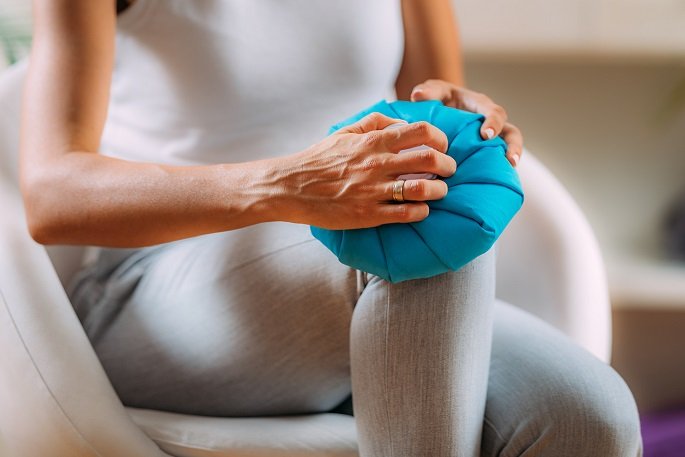 Cold treatment reduces inflammation by decreasing blood flow. You can apply it within 48 hours after an injury. Heat treatment promotes blood flow and helps muscles relax. You can use it for chronic pain. Alternating heat and cold may help reduce exercise-induced muscle pain.
List of Hot & Cold Gel Pack Manufacturers as below:
Since 1975, Rapid Aid has been the leading global developer and manufacturer of temperature-related solutions for the healthcare, transportation, food, and retail sectors. Their patented, proprietary products are designed specifically for the needs of each market. They include hot & cold therapy products for use in injury, comfort, or surgery and temperature-controlled solutions to maintain the integrity of products. Whether looking for a private label or Rapid Aid branded solution, their solutions allow your company to be both innovative and cost-effective. Their head office is in Mississauga, Ontario, and they proudly produce over 400 products both in Canada and their wholly-owned manufacturing facilities in China and Vietnam.
Accurate Manufacturing is a family owned business and has been your trusted source for customized Comfort Gel Packs since 1997. All of their packs are manufactured within the United States of America. Their packs can be used for both hot & cold therapy, are reusable and stay flexible when frozen. Their packs are also some of the most durable and long-lasting hot/cold packs on the market. In addition to their quality products, they offer unparalleled customer service.
All Caldera reusable Therapy Gel is Made in the USA and can be applied either hot or cold. Therapy Gel is latex-free, non-toxic, microwave, and freezer safe and remains pliable when frozen. When used for cold therapy, put the gel pack in the freezer for at least 8 hours so that it can provide fast relief for acute soft tissue injuries and other conditions that require cold pack applications to reduce inflammation and swelling.
Polar Products is a family-owned and operated business specializing in the design and manufacture of innovative, high-quality, competitively priced body cooling vests and hot & cold therapy systems.
They have over 35 years of experience cooling people in diverse applications, including industrial safety, construction, emergency services, athletics and fitness, the military and people with medical heat-sensitivity. They are proud to manufacture the most comprehensive and complete line of body cooling products in the world.
Nortech Labs is also a distributor of first aid, cold temperature / temperature sensitive transport, positioning, home healthcare, and emergency disposable products
Let Nortech help you develop and customize your products. They understand that branding and packaging are key components for the optimization of any business. Nortech offers consulting for a wide range of customized products in the first aid, gel therapy and positioning markets.
Above article suggests you to choose the best hot & cold gel pack manufacturers that fit your needs. Hot & Cold therapy gel packs can be used in a variety of ways for relief of aches and pains. Our goal is to connect people with the best global experts.