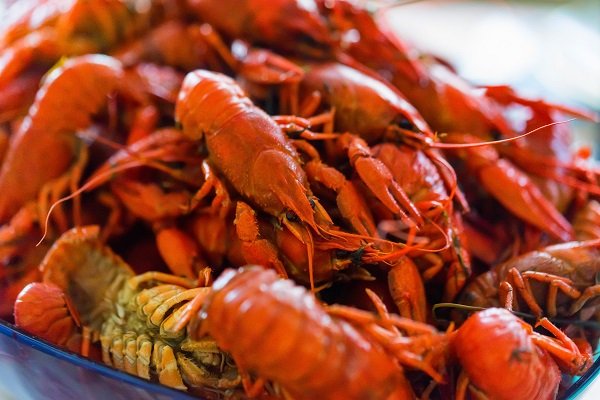 Seafood is a delicacy enjoyed by many and finding the right restaurant to satisfy your cravings can be a challenge. In this blog, we will be exploring some of the top seafood restaurants in Richardson, TX offering you a taste of the freshest seafood, cooked to perfection by expert chefs. Whether you're a fan of sushi, grilled fish, or classic seafood dishes, you're sure to find a restaurant that suits your taste buds. Our mission is to help you find your next favorite seafood spot and make sure you have an enjoyable experience.
Here are the 5 Best Seafood Restaurants in Richardson, Texas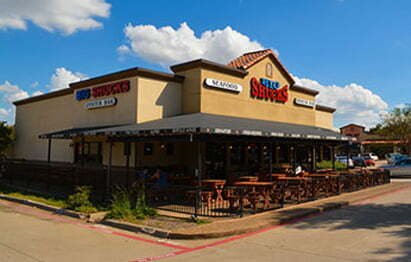 Aw Shucks & Big Shucks are a popular seafood restaurant chain with multiple locations in Texas, including one in Richardson. They are known for their fresh oysters and other seafood dishes, as well as their casual and relaxed atmosphere. Big Shucks Seafood Restaurant is a popular seafood spot in Texas, serving a wide variety of seafood dishes. It is known for its friendly atmosphere and fresh, quality seafood. The menu features oysters, crab legs, lobster, shrimp, and other seafood items, as well as various side dishes and cocktails. Big Shucks is a casual dining restaurant, and its prices are moderate to expensive, depending on the menu item.
Website: awshucksdallas.com
Phone: 214-821-9449
Address: 103 S. Coit Rd. Richardson, TX 75080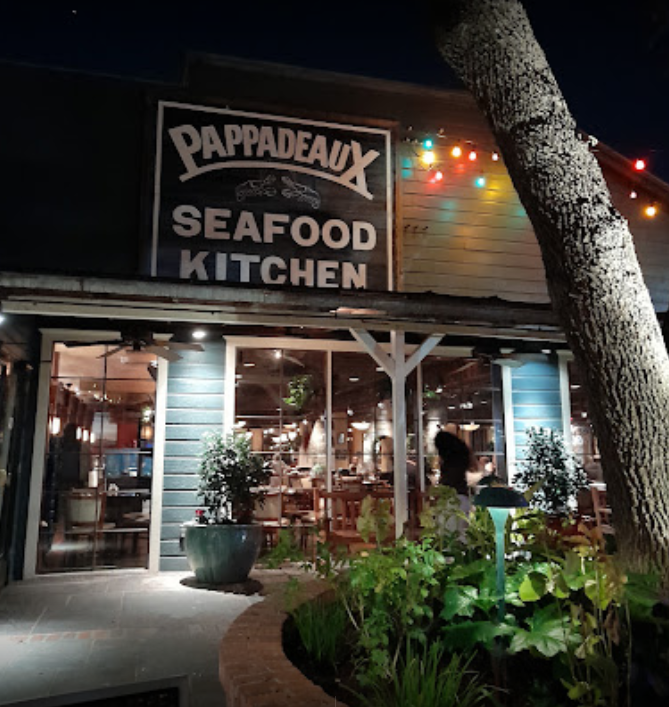 Pappadeaux Seafood Kitchen is the largest concept in one of the largest family-owned and operated restaurant companies in the United States. The Pappas family of restaurants offers many different cuisines and traditions, but common to all is an obsession with quality food and superior service that's reflected in every aspect of the Guest experience. Pappas is a respected leader in the competitive restaurant industry. The Pappas philosophy hasn't changed much over the years. The drive still comes from a passion for excellence, a focus on innovation, and attention to detail and quality in everything they do. Some of the menu items include raw oysters, gumbo, jambalaya, crab cakes, grilled fish, and more. The restaurant also offers a wide variety of cocktails, wine, and beer to accompany the seafood dishes. Pappadeaux is a casual dining restaurant with moderate to expensive prices, depending on the menu item. The restaurant is known for its friendly service and high-quality seafood.
Website: https://pappadeaux.com/
Phone: 972-453-0087
Address: 725 S Central Expy, Richardson, TX 75080, United States
Tricky Fish believes simple is better. Great food, fresh ingredients, simply prepared any more than that and things get complicated. Tricky Fish, the idea for it anyway, was born along Chinquapin Reef in East Matagorda Bay. And on the water off Port A and near the barrier islands south of Cocodrie, LA. Days spent on the water and evenings spent with good friends, a cold beer, and amazing food. Eating out should be a break from the real world. It should be fun, relaxing, a chance to get away from all the things that make their lives… well, complicated. A good meal, spending time with family and friends, trying a local craft beer or glass of wine on the patio – that's what Tricky Fish is all about. Because simple is better."
Website: https://www.tricky-fish.com/
Phone: 972-437-3474
Address: 1251 State St #750, Richardson, TX 75082, United States
Cajun-influenced cuisine has always been a passion for them here at the crab shed. starting from just a basic shed in their backyard, Crab shed experimented in a little kitchen with different flavors and combinations to create a wonderful experience for everyone to enjoy. After years of work and refining, they've finally felt that their concept can truly guide your taste buds on a wonderful path of pure satisfaction. 
Website: https://www.the-crabshed.com/restaurant
Phone: 972-479-0002
Address: 1332 S Plano Rd Suite 670, Richardson, TX 75081
Fish city grill set out with three driving passions; the first – To serve great seafood and made-from-scratch recipes at affordable prices. There's a mystique about seafood and they want to honor and preserve that.
Their second passion is to be the best job Team Member ever has. Whether a person is seeking a career with them, or just a part-time job, our intent is to create an inclusive culture that puts our Team Members first. They treat them with respect, integrity, and professionalism. 
Their third passion –They want everyone (Team Members and Customers) to feel better about life after they leave our restaurants than before they came in.
Whether they open 3, 30, or 300 restaurants, they will continue to grow their family of restaurants as long as they are having fun, investing in their culture, enjoying the people they work with, and serving great food & drinks to greet Customers. And not taking ourselves too seriously, either!
Website: https://fishcitygrill.com/
Phone: 972-235-3474
Address: 1415 E Renner Rd #260, Richardson, TX 75082, United States
In conclusion, seafood restaurants offer a tantalizing variety of flavors, textures, and nutritional benefits that make them a favorite among food lovers. The restaurants we've highlighted in this blog represent some of the best in the world, offering unique dishes, exceptional experiences, and a commitment to quality and sustainability. Whether you're a seafood aficionado or simply looking for a delicious meal, these restaurants are sure to satisfy you.