The CryptoTab browser allows you to mine and earn free Bitcoins while surfing the web and build a referral level network 15 levels deep!
What Is The CryptoTab Browser?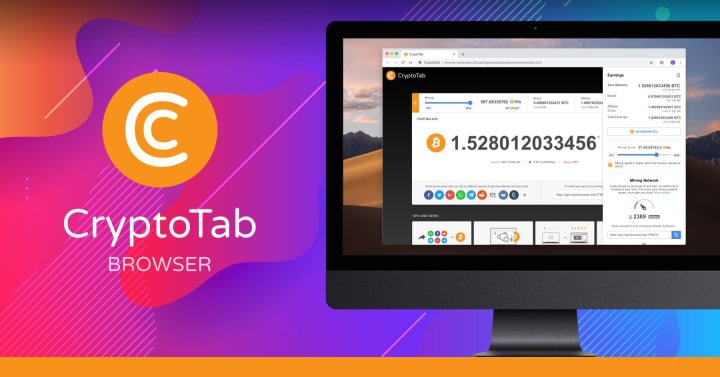 For those that love Bitcoin, CryptoTab is the new, safe way, to surf the web and earn FREE bitcoin at the same time.
The browser works on a surfing to hashing basis and the more a user surfs the web, the faster the software mines Bitcoin.
CryptoTab comes with many interesting features to expand your mining capability and speed up your earnings including short-link Bitcoin earning, referral Bitcoin Earning and Banner Ad placements to earn even more!
The browser works faster than most other browsers and so far, my own personal thoughts are that it is much faster and more stable than Google Chrome!
What Are The Paid Options For CryptoTab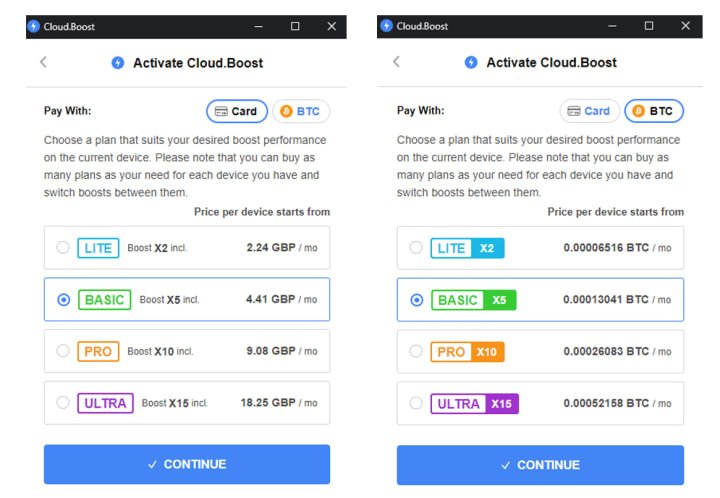 There are four different paid options for CryptoTab to increase your mining earnings and NO, you do not need to use them if you just want to mine for free.
The options include 2x earnings, 5x earnings, 10x earnings and 15x earnings and you can pay for these either by card payments or with a bitcoin payment directly from a wallet or your own account balance.
You Can choose a plan that suits your desired boost performance on the current device you are using and you can buy as many plans as your need for each device you have and switch boosts between them.
Cloud.Boost lets you mine your Bitcoins much faster and speeds up the mining with all your referrals too!
Paid options are great if you have invited a large number of other people to your mining affiliate network!
What Features Do You Get To Promote CryptoTab?

There are many great features to share your CryptoTab experience including your referral link.
The program comes with its own promotion suite that includes packages to share online and banner ads to place on your websites.
The promotion suite allows you to raise your income and attract new users with the help of themed landing pages.
The browser includes ready-made promo materials with your personal link and you can share these on all of your social media sites.
Are There Any Withdrawal Limits On CryptoTab?
There are currently no withdrawal limits on the CryptoTab browser software and the flexible earnings format means you have access to highly profitable partnership conditions.
By inviting just a few people to the browser, you can significantly increase your income and withdraw it to any Bitcoin wallet immediately.
How Much Can I Earn With The CryptoTab Browser?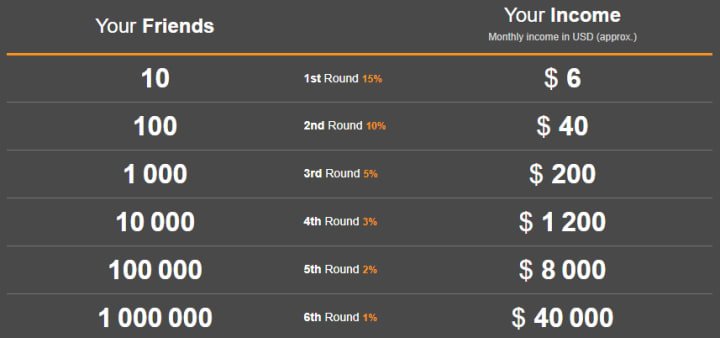 Earnings with the CryptoTab browser are almost unlimited based on the number of people you invite to your earnings network!
The browser has referral levels extending 15 levels deep with earnings only limited by how many people join your affiliate network!
Inviting just 10 friends can earn you up to $6 per month and if you invite more, even better!
Your earnings can go insane when the people you have invited start inviting their friends and then they invite their friends and so on!
Other Features On The CryptoTab Browser?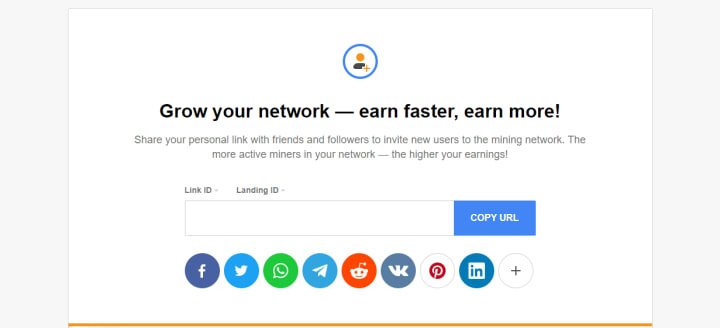 The CryptoTab Browser includes many other features including a built-in mining algorithm that mines up to 8x faster as you browse and work.
The browser lets you sync your browser data on multiple devices on any [platform including Safari and Google Chrome.
A Range of high quality promo materials including banners, promo landings and images for posts in social media are included to help you spread the word.
Can I Install CryptoTab On Mobile Device / Laptop?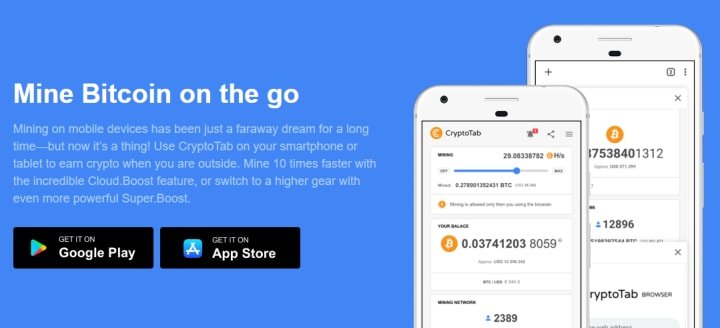 Yes! CryptoTab is available on Mobile Devices, tablets and Laptops across the board with availability on both the App Store and Play Store.
You can still mine 10 times faster with the incredible Cloud.Boost feature, or switch to a higher gear with even more powerful Super.Boost!
Using CryptoTab as your main browser on all these devices means you will mine faster and increase earnings overall.
Is The CryptoTab Browser Safe?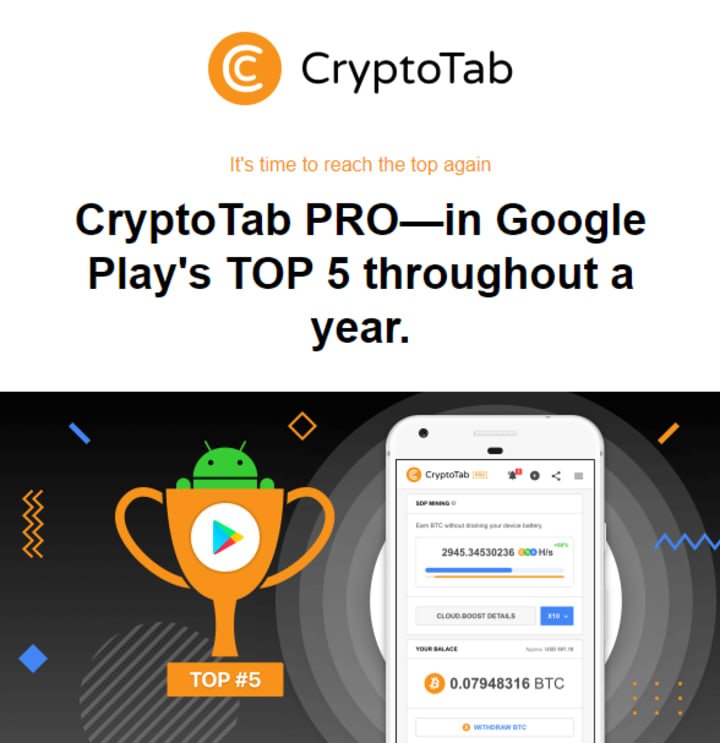 The CryptoTab browser is one of the safest browsers around with it also being in the TOP 5 listings in the Google Play store for safety and stability.
The App has specific VPN and traffic optimizer features and the app has monthly contests with a huge userbase of trusted and friendly support teams.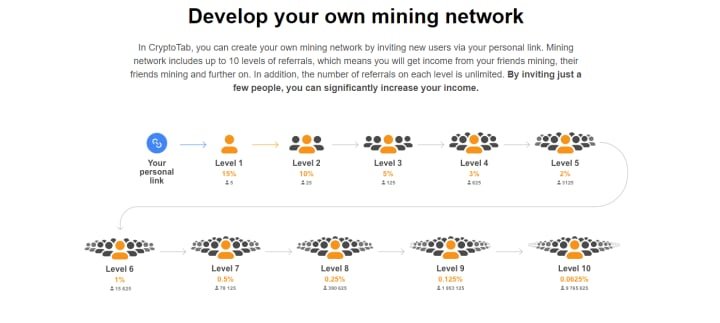 Joining the CryptoTab browser today by clicking above, and start earning Bitcoin that you can withdraw without limits and while doing what you do everyday… surf the web!
Read our Technology Articles