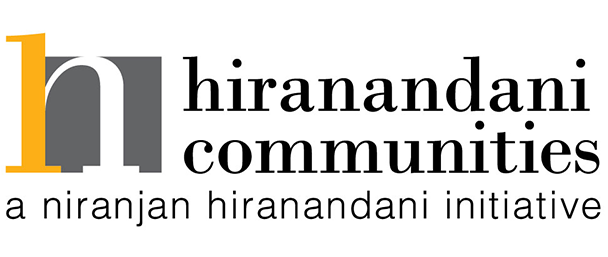 We all must have heard, one time or another, about how Mumbai is a City of Dreams. A city that only gives, all you have to do is work hard and follow your dreams. I am Niranjan Hiranandani, founder of the Hiranandani Communities. I have been in Mumbai all my life and one thing that came to my notice pretty often than not were homes that weren't as spacious and connected to nature as they should be. Now, this is where I wanted to make a difference because I've truly believed all my life that no matter how hard you work outside your house, in the end, it is your house that will give you the ultimate tranquility. 
Buying a house is an all consuming as well as a once-in-a-lifetime kind of experience. You will always want to buy a space that makes your heart go hmmmm.. and where your mind can feel calm and peaceful. Not just this, you would also want the best of amenities and connectivity when it comes to buying a house that you're going to be living in. 
When you look around and look deeper, you would find that there are actually very few townships that offer everything that you need. There could be a time when you saw a house, liked everything but felt like it lacked a spacious room or a balcony or when everything was good, just for that one factor of connectivity or better yet, when you wanted more space in your house than just enough space to stretch your body! Looking at the current houses in Mumbai, well, that's what you'll get. But the question is, is that all you want? A mediocre space that doesn't quite motivate you or make you feel happy when you're back home from a tiring day.
Ever since Hiranandani Communities stemmed, my aspiration has always been to provide a premium experience to all our customers with the freshness of nature and ample space to breathe in a house for we all know that the space you live in has the power to affect your mental health in more ways than one. Talking about our latest township, Hiranandani Fortune City in Panvel, our vision is pretty simple and smooth- to make our customers feel at home. We know you love space, so we go that extra mile to ensure that every home has a balcony which may not be a usual sight to behold around you. With us, you can be assured of having a peaceful mug of coffee or tea with some tasty pakodas while you enjoy the breathtaking view of Matheran and Karnala hills. Why wait to take a vacation to enjoy such simple pleasures in life when we give you the chance to enjoy these beautiful luxuries with your family everyday?
Going a little deeper into the township, we know and very well understand that all work and no play makes Jack a dull boy. Hence, to ensure that our customers are entertained all along, we offer excellent amenities that most other places may not offer, especially considering the quality of our amenities. We offer the experience of a cricket stadium right at the comfort of your home with a fabulous cricket pitch and automated bowling that will help you relive your passion. A special note to parents as we not only have a top-class school in close radius but we also have a full time creche facility available. This is our way of taking some stress away from your life. 
Whether you're a working professional or a retired individual, Hiranandani Fortune City takes care of the needs of every individual alike. We ensure that your home becomes your number one vacation spot!