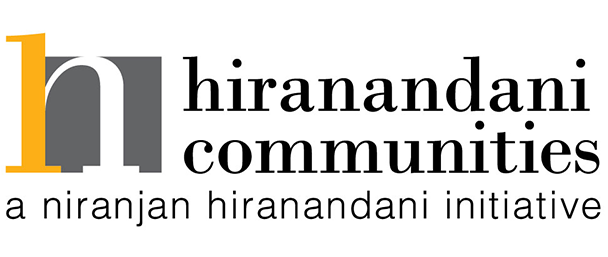 Life is an outcome of choices into manifold investments 
Investing into the dream- a dream of owning a piece of real estate in one of the most iconic cities in this world- Mumbai, is an exceptional fortuity. 'Home' is an asset discovered as one's forever place of happiness and peace. Therefore, it is only fair that one takes ample time to find and judge a place that they would potentially call their HOME. When we talk about the Hiranandani Communities, our vision is to make one's home their best investment.  Hiranandani Homes are a testimony to one's lifetime accomplishment that bestows upon safety, stability and quality in life.  A quaint living experience that it encapsulates in the owner's life is priceworthy. For us, our home owners come first. 
Today, I would like to speak about the new forever happy home in the making at Hiranandani Fortune city, Panvel. The aspirational township project is shaping up vibrantly at Mumbai-NXT destination in MMR. 
Hiranandani Fortune City township exemplifies beaumonde living encircled in neo-classical ecosphere. The township illustrates fine living in a self-sustaining ecosystem ornate by top-grade educational institutions, healthcare facility, organised retail, socio-entertainment arena, canvas of green spaces, retreat zones, and mindfully curated forest reserve space to augment quality of life. Everything that one may need to live a high quality everyday life is present right here at Hiranandani Fortune City.
Citing it as truly destination living, Hiranandani Fortune City township in Panvel bodes well for aspirational homebuyers who are ready to leap into the future gains. Owning a house in this iconic address is testimonial to the epitome of luxury, wealth, and peace. A sheer joy of living in a quaint atmosphere embedded with a coveted lifestyle and experience of a lifetime.
A Township Construed of Dreams
A holistic destination that encompasses residential, commercial, and retail spaces crafted in a well-efficient manner enabling optimal living. A dream home close to nature that offers unrivalled scenic views, tranquillity and purity at its best. Homeowners can now have access to a view they would usually look for only when on a vacation. The township comprises pride owners reaping the reward of early mover advantage in terms of higher rental yields and the property price appreciation over a period. 
The statuesque high-rise towers, well efficient layouts, spacious and highly ventilated apartments are privy to ambitious habitats.  Township is brimming with vibrancy, as the possession of nearly 2500 homes is in full swing. Hiranandani communities abided by its word of honour to build and deliver nearly 2.5 mn sqft of residential developments in the stipulated time frame.
Deftly Connected
Hiranandani Communities is reckoned for discovering geographies by leveraging well-planned last mile connectivity. Hiranandani Fortune City township is strategically located on Mumbai-Pune highways and slew of infrastructure projects like airport, trans harbour link, coastal road, metro, elevated corridor, and suburban railway to morph this region into a new economic power node.  The location is ideally located equidistant from two IT hubs Mumbai-Pune which will continue to attract working populace in the hybrid culture. 
Adorned Amenities
The integrated township offers an assemblage of recreational and entertainment amenities to notch up the living quotient. That is what dreams are made of, a place where you feel home and have all important amenities needed for daily living.
So why just invest in it when you can live in it?
Owning a home is far beyond just being a financial investment instrument. The home ownership is a mix of tangible and intangible accomplishment, and when it is about owning a Hiranandani home-its supreme.
Live your dream by owning a Hiranandani home at Hiranandani Fortune City, Panvel .