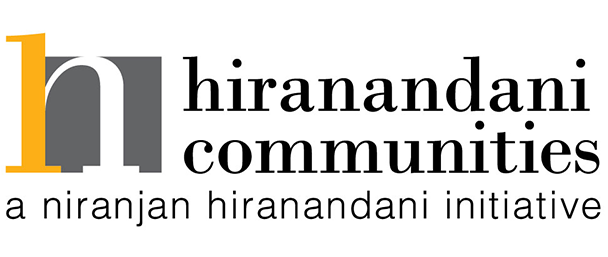 "Success is not final; failure is not fatal: it is the courage to continue that counts." –Winston Churchill.
Life has a funny way of teaching us things. In one moment you have it all, and in the other you see the sand passing through your hands. That doesn't mean that you have fallen, it only means that after bad comes the good again. Life is a full circle and good and bad times are just a part of the whole chakra. Such was our story, a story of ups and downs that we saw collectively as a team at Hiranandani Communities. We did slow down because of the many rumors that tried to break us but in the end, we only emerged stronger than ever. 
I'm Niranjan Hiranandani and this is my story of our new awakening. 
Often when I think about my journey as an entrepreneur and the founder of Hiranandani Communities, it fills me with great pride and honor to have been a part of a journey that focuses primarily on our customers and how they feel. Having gone back and forth in the pendulum of success, we are back and in full motion with our newest project in Panvel called the Hiranandani Fortune City.
To give you a brief introduction of what our newest property is about, let's all take a minute, close our eyes, take a deep breath and picture a life where all we can hear are sounds of hustle, noises of the crowd and in plain simple words, living in an area that makes your mind busier and your life monotonous. Shouldn't coming back home be a peaceful experience, an experience that gives a feeling of comfort and happiness? This is exactly the idea that we promote here at the Hiranandani Communities. We aim to congregate modern architecture with the best elements from the traditional times. 
Hiranandani Fortune City, our latest township dwells on making the everyday life of each one of you simpler yet larger than life. The amenities that this township offers are massive and can make anyone drool over. The Hiranandani Fortune City has 1, 2 and 3 BHK homes to occupy and until today, over 1600 homes and retail units have already been offered for possession. This township has 8 towers that are uniquely crafted with breathtaking views of Matheran hills on one side and the Karnala Hills on the other side. All of these beautiful luxuries were crafted keeping in mind the comfort and happiness of our customers.
Based in the Panvel area of Navi Mumbai, with Hiranandani Fortune City, we have incorporated everything that it takes to become every person's home and an investment too- an investment to live at a place that will guarantee a better lifestyle. So, let's talk about the diamond points that make Hiranandani Fortune City an ideal place to not just build your home but also some beautiful memories.
To make your lives easier and more convenient while living in this township, there are several large-scale development plans that are already in process including an airport that is proposed to be built at Navi Mumbai, Mumbai Trans Harbour Link etc.
It is located off the Mumbai-Pune Expressway which is one of the fastest growing business corridors.The metro rail connectivity is also outstanding and convenient as Mohape and Panvel terminus are the closest metro stations along with Suburban train connectivity in five directions. 
Along with these convenience bits, the township itself has luxurious amenities for residents to enjoy within the township. True to their philosophy of Live, Work and Play, these townships boast of the following amenities: 
A fully functional yoga center and gymnasium that will help you restart your fitness journey. 

Daycare and creche where your children can be well taken care of.

Hiranandani Trust Schools

for better schooling in close radius.

A coffee lounge where you can sit down and have a peaceful mug of coffee.

A business center where you can work in silence and comfort.

Spa and salon to pamper yourself

A party hall to host parties without traveling far 

Swimming pool to swim and feel refreshed.

Kids play area that will allow your kids to enjoy physical play.

Indoor games to keep you and your family entertained.

Balcony in every house for an undisturbed view of the greenery around. 

Ample space for parking that residents will have access to. 

Fresh air will always be at everyone's disposal as it is surrounded by reserve forests. 

Aesthetically pleasing and extremely spacious homes for your luxurious dreams.
In a nutshell, we have always heard that Home is where the Heart is. With Hiranandani Fortune City, we aim to bring homes that people fall in love with instantly and always stay in love with over a period of time. Your home should be a place you can happily come back to after a long day and Hiranandani Fortune City will give you just that- a sense of peace that you've always been looking for after a long day of hustle. 
And in the end, all I want is for my people to have a happy and a blissful life in our homes.