What is Residential Remodeling?
Residential remodeling is a way to improve your home. It can be done in a number of different ways that may look great and have features that are more desirable to buyers or renters. Increasing the worth of your property is just one of the many reasons why you might want to remodel your home.
Residential remodeling is a major home improvement project. There are many aspects to take into consideration when remodeling your home, including adding space to make your living quarters more efficient and having the ability to have a room for different purposes. No matter what your goals are, knowing what you want and having a plan before you start will help you stay on track and ensure that your project is successful.
Determine how much time and how many man hours it will take to complete these tasks; this information should be included with your contract. The order of the tasks will depend on your budget and how much time you have to complete the project, but it's not necessary that they all be completed in order to proceed with the renovation.
If you're remodeling your home, there are four major steps you should take before beginning your project: 
Four Steps to Follow Before You Remodel Your Home: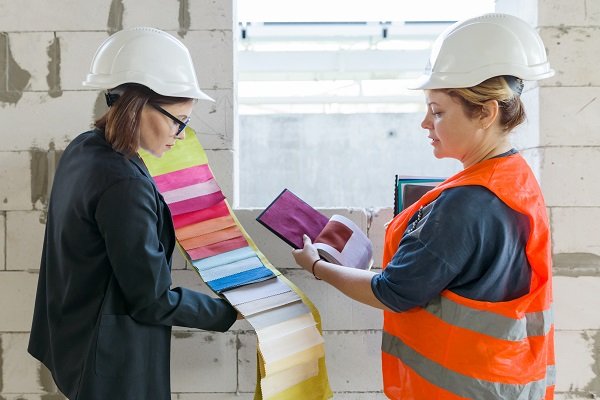 1) Choosing a Style And Design for Remodeling
The design of a home speaks volumes about the homeowner. When remodeling, it is important to choose a style that reflects the personality and lifestyle of the homeowners. There are many factors to consider when making decisions about what direction to take with your remodel such as budget, location, size of space, vision for space and more. The floorplan of a home can be altered by a variety of factors including adding or removing walls, moving the location of doors and windows, installing new features such as fireplaces and garages, changing the height of ceilings, adding storage units and more. When remodeling a home it is important to consider the layout in order to create an efficient space that can be used comfortably.
2) Estimate the Cost of the Project
A remodeling project is an investment and it can be very costly. From the time to time, a homeowner may require simple and inexpensive upgrades but more often than not, a homeowner will have to make a significant investment in the overall design of their home.
3) Creating a Budget for the Project Remodeling
When undertaking a remodeling project, one's first step should be setting a budget. The first thing to figure out is how much money they want to spend on the project. One should then determine the maximum amount of money that they can afford to spend on the remodel. This will help them know how much time they may need for the project and if there are any other tasks that need to be completed in addition to the project itself. Next, one should determine the overall budget. They should then figure out how much it will cost them to cover the project's supplies, materials, and architecture plans.
4) Assess Your Room Space for Remodeling
Thinking of remodeling your home? Before you start, take into account the size and shape of your rooms.
The space you have available in your house is probably the most important factor when deciding what to remodel. One method for assessing your room space is to take a photo of the room. You can use a measuring tape to mark off the dimensions of your room. This will allow you to see how much space you have and estimate what size appliances you can fit in the room.
What Are the Different Types of Residential Remodeling as Per Planning Guide?
Renovation: A home can be given a refresh to make it feel new and exciting. Improvements can include anything from new features and decor to repainting walls, adding in new furniture, or replacing old plumbing and electrical work.
Addition: An addition is a standalone structure that is attached to an existing home. The primary purpose of an addition is to provide additional living space or expand living space by adding more bedrooms or bathrooms.
Structural: The term "structural" refers to any type of exterior or interior repair or improvement that includes structural changes like adding or removing beams, columns, or other structural supports.
Cosmetic remodeling: The term "cosmetic" refers to any type of exterior or interior repair or improvement on a building or structure. Examples of cosmetic remodeling projects would be painting or installing new wall coverings, lighting, flooring, and other interior improvements.
How Do You Know If You Need Remodeling?
If you are experiencing any of the following issues, a home remodel may be needed:
1) Stairs that are too steep for people with mobility issues or for children to climb.
Stairs with sharp risers are sometimes difficult for people to climb. This can be dangerous for those who have mobility issues or children. They can cause safety hazards to those who need assistance climbing. In order to prevent these accidents it is necessary to do remodeling work on these stairs. .
2) A kitchen that is not large enough for cooking or entertaining.
The kitchen is the heart of any home. It has to be a place that is safe and inviting for everyone to use. Remodeling will make the kitchen a more efficient space for cooking, washing and dining. However, some kitchens need a lot more than just a face lift, They may need new appliances. Planning a meal in a smaller kitchen space can be difficult and inconvenient because there's nowhere to store ingredients and prepare food while cooking. If you are in Galena, Ohio or nearby and probably thinking about having your kitchen remodeled, then do visit Kitchen remodeling in Galena OH.
3) Bathrooms that have cracked tiles, peeling paint, rust stains, mildew or mold and a small shower or bathtub.
Bathrooms need to be remodeled because they are the most-used room in the house. When your bathroom is not in good shape, it can cause health problems and reduce your home's value. Some signs that your bathroom needs a remodel include cracked tiles, peeling paint, rust stains, mildew or mold and a small shower or bathtub. Homeowners typically use the bathroom for hygiene and bathing, which is why it is important that you keep it updated. It is the one room in your home that you will be spending time in each day. If you are in Galena or nearby and thinking about getting your Bathroom remodeled, do contact bathroom remodeling contractors in Galena OH.
4) Basement is small, dark and aging.
Basements are typically small, dark and not very accessible. They are often neglected and rarely receive the attention they deserve. Basements can be a source of clutter and inconvenience when not properly maintained. Aging basements are often dark, humid, and musty. They can also have pests such as rodents, insects and mold. The best way to avoid a recurring mold issue is to properly maintain the basement. To do this, homeowners should make sure the basement is in good working order with enough natural light, and maintain an adequate amount of ventilation. If you need any services near Galena regarding your aging basement, do contact basement remodelers in Galena OH.
5) Needs to accommodate more people than originally planned
One of the main reasons your home needs remodeling is that more people than originally planned, such as children and pets, will be living under one roof. Another reason is that the home no longer fits your needs or lifestyle. If you have a bigger family now, for instance, and if you can't afford to build an entirely new home, remodeling is the next best thing.
What You Need to Know About Hiring a Residential Contractor Before You Start Your Remodel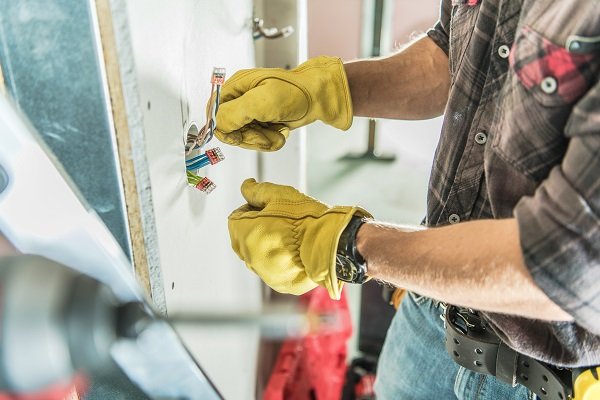 Hiring a residential contractor before you start your remodel can be lucrative. It is important to find the right contractor for your needs, and it is important to hire the right contractor in order to avoid any costly mistakes.
The first step in hiring a residential contractor is finding a reputable company. This can be done by checking out their website and looking at reviews from past customers.
Before hiring a residential contractor, it is important to understand what they will be doing and the scope of work that they are responsible for. This information will help you determine if the contractor is qualified for the project and if they have experience in your location. 
The General Information are as follows:- 
Project start date and duration.

You should ask for a timeline of work, including the start and end dates. 

You will also want to know if there will be any interruptions in service or what you are paying for. 

You should ask for a final cost estimate, as well as an itemized list of services provided.

Contractors should be licensed with their state so that you can verify their licensing status as well as find out about any complaints filed against them.
Conclusion – Residential remodeling can make your home more valuable. It also allows you to create a better space for people to enjoy. If you need any type of remodeling services, do check Residential remodeling in Galena OH.