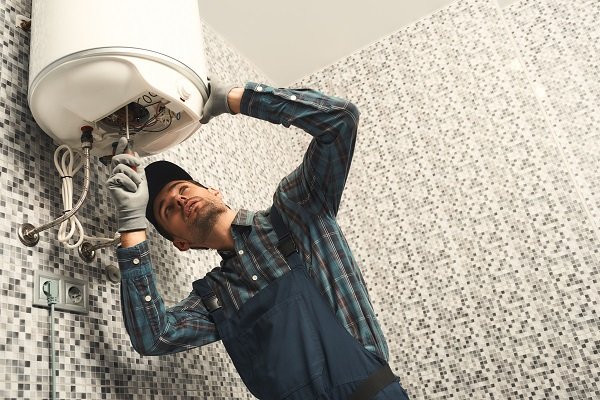 What is Plumbing ?
Plumbing is the process of constructing, installing, repairing, and maintaining a water distribution system that delivers water for human use. The work may involve connecting pipes to sources of water, drains or sewers, as well as installing and operating valves, pumps and other equipment that moves water large distances. Cleaning, blockages, leaks and other repairs can be done by a plumber.
A plumber is one that provides reliable, quality work and has a reputation for honest and fair business practices. A good plumbing contractor that provides their customers with the comprehensive services that they need to ensure their plumbing systems are working properly.
What Are The Types of Plumber ?
1. Residential Plumber
Residential Plumber is the division within a company that deals with the installation and repair of home plumbing systems, including water, sewer, gas, and heating systems. Residential plumbing typically charge an hourly fee for their services and some charge by the size of the project.
Residential plumbing refers to the installation of pipes and fixtures to serve a home's water, drainage, heating, and cooling systems. In most cases the residential plumbing installation includes a hot and cold water supply system with an integral waste piping system. Kitchen plumbing refers to the installation of pipes and fixtures to provide a kitchen with faucets, sinks, and related appliances.
2. Commercial Plumber
Commercial plumbers are the division within a company that deals with the installation and repair of commercial plumbing systems. This includes water, sewer, gas, heating systems as well as sanitary drainage and storm drainage systems in buildings or industrial plants.
Commercial plumbing refers to the process of installing, repairing, and maintaining plumbing systems in commercial buildings. It is a specialized field as it requires knowledge of many different areas such as construction, engineering and design, and plumbing.
6 Services Provided by Plumbing Contractor
Plumbing and Drain Services are services provided by a plumber or plumbing contractor that provide information about installing and maintaining plumbing systems in a home. 
The services provided by plumbing contractor as below: 
1. Sewer & Water Line Repair or Installation Services
Sewer & Water Line Repair or Installation Services provides services for residential, commercial, and industrial properties. Plumbers can also provide emergency services for any property that has a broken sewer line.
2. Ordinary Types of Pipes in Homes
Pipes are one of the most important components of a home. They are used for heating and cooling, as well as supplying water, gas, and electricity.
Pipes in homes, factories and other buildings are used as conduits for a variety of fluids. Commonly, they are made and used of metal.
3. Gas & Electric Water Heater Repair, Installation, & Replacement Services
The need for gas and electric water heaters is growing. However, the installation process can be tedious and confusing. That's why plumbers offer a wide range of services to help homeowners maintain their hot water systems. 
A. Installing and maintaining a gas or electric water heater. 
B. Replacing the pilot light on an existing gas or electric water heater. 
C. Installing a new tankless gas hot water heater in your home. 
D. Adding an additional burner to your existing tankless gas hot water heating system. 
4. Drain Cleaning Services
Drain cleaning services are an important part of plumbing. These services help to unblock drains and prevent clogs that can lead to further damages and costly repairs. Click here for services related to drain cleaning in Napa. Drain cleaning is a necessity for all homeowners and they should not be overlooked.
Drain cleaning services are the process of removing sludge, sediment, dirt clogs or other obstructions from a drain or pipe that prevents water from draining properly or wastes water when it should be flowing into the sewer system.
5. Sump Pump Tune-Up, Installation, & Repair Services
Sump pump tune-up, installation, and repair services will help you maintain the overall system of your home. Most homeowners are unfamiliar with how their sump pump system works and how to maintain it. By performing a tune up on your home's system, you will be able to avoid expensive repairs caused by dirty or clogged pumps.
A sump pump is a device that pumps water away from your home's basement. When the basement begins to fill with water, the pump will activate, sucking up water and sending it outside through a pipe. There are two types of sump systems:
Wet systems suck up the entire volume of rainwater draining into your home's basement.

Dry systems only take up the water that is being pumped out of the basement.
6. Toilet Repair Services
Toilet repair is a service that plumbing contractor provide to their customers. They offer to fix any issues with the toilet, such as replacing parts, fixing leaks, and installing a new toilet.
The toilet is one of the most important fixtures in their home and business. Families rely on them for a number of reasons such as health, sanitation, and cleanliness.
6 Things to Consider When Finding a Good Plumber for Your Next Job
1. Experience
Plumbing contractors advertise the experience of their services, particularly their knowledge and understanding of plumbing and the industry. This is often through a website that allows customers to ask questions about different products and services offered by the contractor.
2. Licensing
Plumbing services are a necessity for commercial and residential buildings therefore professionals need full-time licenses to perform these services. License is required before beginning work on any plumbing job. License can be provided by state or country level.
3. Tools
If you are looking for a plumbing contractor to handle a large project, make sure they have the necessary tools on hand. Plumbing Contractors are required to use a certain set of tools for their day-to-day operations. These include drain cleaners, drain snake, plumber's snake and plumber goop.
4. References
Plumbers are an integral part of any home. They come in handy when you need to fix a leaky faucet or clogged drain. But, how do you know if the plumber is reliable? A reference check is the best way to make sure that it's not just a fly-by-night operation and that they have the required experience, skills and tools for your job needs.
5. Rates
As the cost of hiring a plumbing contractor can vary greatly, it is important to take the time to compare prices. This includes finding a contractor with similar services and prices on average as well as finding a contractor that offers better rates for installation or repairs.
6. Insurance
A plumbing contractor is required to have insurance. The insurance policy will cover any damages caused by the company's employees while they are working on a job and company's equipment.
Finding the best plumber for your next job requires careful consideration of factors such as experience, licensing and insurance, pricing, and customer reviews, and taking the time to do your research can ultimately save you time, money, and headaches in the long run
8 Reasons Why Plumbing Is an Important Part of Any Home 
Plumbing is one of the most important parts of any home. It is also one of the most overlooked and unappreciated.
Here are 8 reasons important of plumbers to your home:
– Plumbing keeps your pipes from freezing in the winter months
– Plumbing allows you to take advantage of water conservation by using low flow toilets and showerheads
– A plumber can help you with minor repairs around the house
– A plumber can install a new water heater or replace an old one
– A plumber can install a new gas range or replace an old one
– Plumbers can help you determine the cause of any plumbing issues that arise in your home
– A plumber can help you find the best option for your water bill
– A plumber can install a new septic system
The importance of plumbing is that it keeps your water clean and running smoothly, prevents flooding, allows you to take advantage of water conservation, helps prevent major damage to property, helps install septic systems when needed, installed new water heaters, and more. 
This article is meant to help you find the best plumber for your needs. It provides a list of things that you can do before you hire a plumber. By now you should have a good idea of what you need from a plumbing contractor and how to develop a list of questions to ask. It's time to get out there and find a Trusted Plumber in Napa or nearby. They can help you with all the necessary installation, repairing and maintenance.