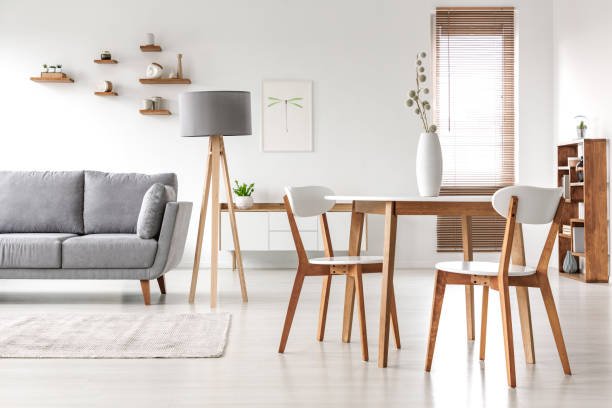 If you have recently purchased a home, you would be looking forward to furnishing it. Now, furnishing is a task that allows homeowners to get creative and give their homes a unique look. By adding the right items, you can completely transform the interior décor of your home. However, there are several constraints to remember, such as budget. Reputed online home furnishing stores like Moe's Home offer furniture at various prices.
How to keep the furnishing affordable?
Furnishing a home can quickly get more expensive than you can afford if you aren't careful. Especially if you purchased a home recently, you have already invested. At this point, it is natural to have a limited budget. Some of the common mistakes that homeowners make while furnishing a home are:
Buying non-priority items first
Trying to furnish the entire property at once and running into debt
Furnishing only one room properly because they ran out of funds
Not planning properly
All these mistakes can prove to be costly and inconvenient. You would either end up spending more than you wanted to or have to manage without the vital items. Here are a few tips on how to furnish your home efficiently, without overspending:
1. Take your time
You do not have to furnish your home all at once. It is all right to take your time and get the property furnished gradually. Chalk out your budget and plan accordingly. It ensures that you would not overspend on purchasing too many items at once.
2.  Do not go for each room individually
You do not have to finish furnishing a room before you move on to the next. Focus on buying what you need to make every room functional. For instance, it would not be very logical to have a fully furnished and lavish drawing room if your dining room does not have adequate chairs.
3. List up the important aspects
Prepare a list of all the times you need to buy and rank them based on priority. Now when you shop for furniture, you can start with what you need the most. Therefore, you wouldn't end up purchasing the less important stuff at the outset, and then encounter troubles in procuring the important items.
4. Check out the online home furnishing stores websites
You do not have to overspend on a furnishing item simply because the stores near you do not offer affordable rates. There are various online stores that you could check out. The best ones among these have sizable inventories, allowing buyers to shop according to their budget.
How to give your home a beautiful look?
Besides affordability, another concern you may have while furnishing your home is making sure that your home looks good. After all, interior décor happens to be the key reason for investing in furnishing, other than functional value. Here are a few tips on how to furnish your home beautifully:
Choose a theme
Decide on a theme before you purchase any of the furniture. You may choose to furnish your home in rustic, minimalist, modern, or various other styles. Once you opt for a theme, it becomes much easier to buy items that do not seem out of place when you put them together. You could also shop by collections to buy matching pieces of furniture.
2. Plan for the future
While it is always possible to sell away unwanted furniture in the future, you can avoid this hassle simply by planning. Do not purchase an item just because it looks great in your home at the moment, when it doesn't have a lot of furniture. Think about how you ultimately plan to design the interior of your home and whether an item would look good in that setting.
3. Place the items correctly
This is essentially a crucial phase in furnishing your home. Once you have purchased a piece of furniture, you need to decide where to place it. For instance, chairs and sofas should usually face each other so that the individuals sitting in them can converse easily. Place your mirrors strategically, so that they reflect light and make the rooms brighter.
Buying the right items and placing them where they belong is the key to having a well-furnished home. At Moe's Home, we have a large variety of furnishing items for you to pick from. Check out our collection on our website or give us a call at 1800-867-9942 to get in touch.