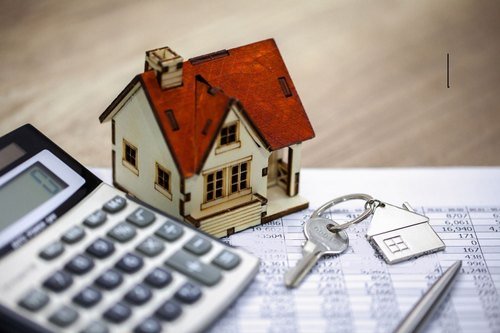 Has your mortgage lender come up to you with a high interest rate at the time of renewal? Don't worry, there are ways to negotiate or even switch to one of the online home mortgage lenders that offer better deals. 
In most cases, individuals do not plan ahead for the mortgage renewal. However, chances are that you would be facing a higher interest rate while renewing your mortgage than while opting for a brand-new mortgage. This is typically because the lenders know that most borrowers do not negotiate or look for a better deal during renewal. In fact, about 70% of the borrowers agree to whatever terms the lender offers through their very first renewal letter. However, switching mortgage lenders at renewal is actually possible, along with other ways to get the best deal. 
Tips for getting the most profitable deal
Making the right choices can help you get a deal that would be more cost-efficient and cheaper in the long run. Smart borrowers always explore every option and try out certain tactics that ultimately help them save money. Some of the ways in which you can save money while renewing your mortgage are:
While the bank may not tell you this, it is possible to switch to a lender that offers a better deal. Before signing your renewal, you should research the rates carefully. Check out the deals that other financial institutions are offering. Comparing them to the rate offered by your lender would help you understand if the lender is trying to overcharge you. 
In most cases, there is room for negotiation during mortgage renewals. The bank would not offer you the lowest rate right away. Instead, they would come up with the offer that ensures maximum profits for them. Do not hesitate to negotiate the interest rates, as you would likely be able to get a better deal that way. 
Pay a higher principal if possible
Usually, there are no limits on the pre-payment amount. This implies that you can put a little extra towards the principal. While this may result in a higher upfront cost, it would help to reduce the total interest you pay. It also reduces your amortization to a great extent. You might even want to set apart a lump sum amount of money beforehand for the principal. 
Is switching mortgage lenders a good choice?
In most cases, borrowers feel hesitant to switch to a different lender. While some simply do not want to go through the hassle, others are unsure about whether it is a wise choice. However, this can actually be a smart decision if your current lender is charging an unreasonably high rate. Here are a few things that you should know about switching mortgage lenders:
Firstly, it wouldn't be as much of a hassle as it might seem. As long as you are switching to a lender that cares about their customers, they would try to ensure a good experience for you. 

The whole purpose behind switching to a different lender is to get a better mortgage rate. Hence, this would be more cost-effective and help you save money. 

The cheapest mortgage plan may not be the best one for you. Make sure that the lender has a good track record and check for any drawbacks that the plan might have. 
Are online home mortgage lenders reliable?
The online mortgage industry is growing rapidly. The growth has skyrocketed especially during the pandemic, when brick and mortar banks became relatively less accessible. Moreover, it is much more convenient and hassle free to switch to an online mortgage lender. While looking for online home mortgage lenders, check out their reputation and try to get an idea of how customer-friendly they are. As long as you pick a good lender, you should not face any problem.