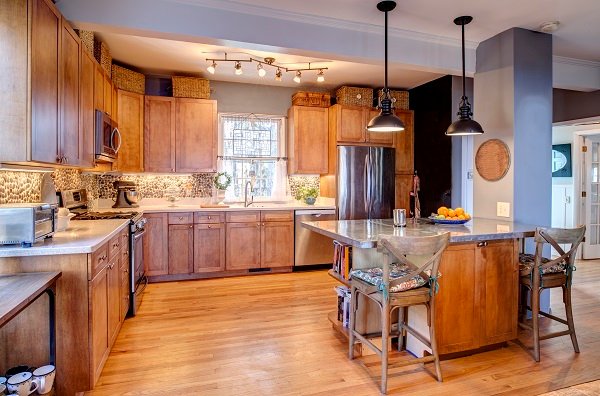 With 2023 only a couple of days away, interior decorators and designers are already gearing up for the trends the new Year will bring. We can expect big things with regards to kitchen design. The 2023 kitchen will be a combination of modern technology, bold colours, and multifunctional spaces that will make your cooking more enjoyable.
What to Consider Before a Kitchen Remodel?
Kitchen remodeling is a huge undertaking that can be both stressful and expensive. It is important to arm yourself with as much knowledge about the process, and the pitfalls to avoid, so that you can get the most out of your kitchen remodel.
Consider these things before you decide on a kitchen remodel:
i) How does the existing kitchen work with the flow of traffic in the house?
ii) What are its limitations?
iii) Will you need a new sink or range hood, or both?
iv) How much storage can you realistically add to your kitchen without disrupting the flow of traffic in other parts of your home?
v) What type of appliances do you need and are they available in a style that will fit into your home's décor?
10 Kitchen Remodeling Trends That are Going to be Huge in 2023:
1. Textured Surface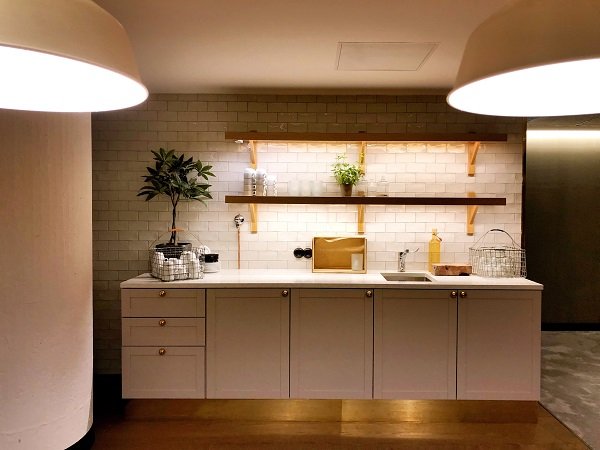 It's been around for years in decorating trends for living rooms and bedrooms, but it's only recently that we've started seeing texture in kitchens. The emphasis here is on creating depth in the kitchen, away from hard surfaces and straight lines, and on creating a layering look with lots of tactile materials.
2. Think Kitchen Hood
Whether traditional or minimalist, a cooker hood makes an impression. For the kitchen hood, these designs promise to be creative and fun ways to highlight it. The kitchen remodeling ideas for 2023 will also be influenced by minimal and integrated styles. In traditional kitchen designs as well as online, these seem almost invisible.
3. Space-Saving Cupboard Kitchen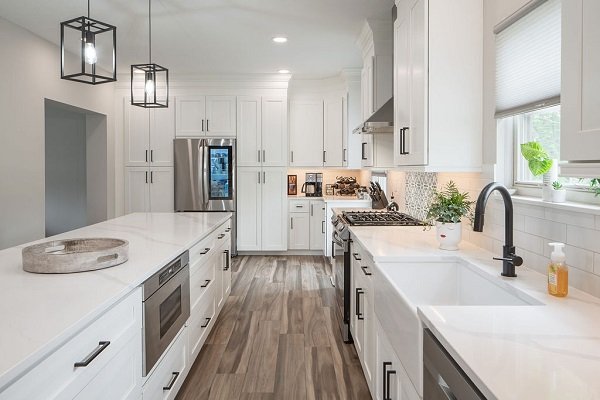 In 2023, kitchen designs are taking advantage of compact interiors. Urban areas are usually in need of innovative designs and space-saving strategies. Stowaway kitchens are becoming more and more popular as more and more people find they can squeeze into small spaces. A room can therefore have more than a single function. A wood shutter such as the one in the above room can be used to cover a bed at night and to slide over to the kitchen during the day. These designs can be fitted into a regular built – in cupboard because they are so minimal and sleek. So, if you are planning on renovating, you might want to look at these spaces – smart options.
You may like to read : Kitchen Remodeling Trends
4. Painted Islands 
The all white kitchen might be out, but what about individuals who wish to upgrade their existing space without a gut job? One of the most effective methods to introduce colour into the kitchen would be to paint the kitchen island. It doesn't require construction, and instantly activates a sterile space.
5. Creative Cabinetry 
One of the keys to excellent design happens when a designer and a client have the confidence to risk together and select a kitchen cabinet style or patterned tile which is unexpected and bold. There will be even more bold cabinet colours in 2023, in addition to other fascinating and unique finishes.
6. Kitchens with lower Drawers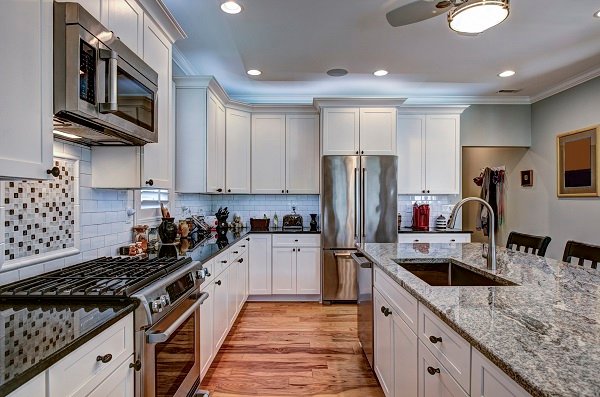 This will become more popular. The drawers can store so much and they glide out easily. It is no longer necessary to bend down, grab your knees and hold a flashlight. For any kitchen, extra large cabinet hardware will be the cherry on the cake. Subway tile Backsplashes are starting to look outdated, and so we are seeing a huge shift toward marble Slab Backsplashes, which can add more drama and depth to a kitchen. A marble backsplash and countertop not only makes a great statement in the kitchen, it is also easier to clean than tile.
Mastering Kitchen Remodeling: Tips and Tricks for a Stunning Makeover
7. Matte Black Kitchen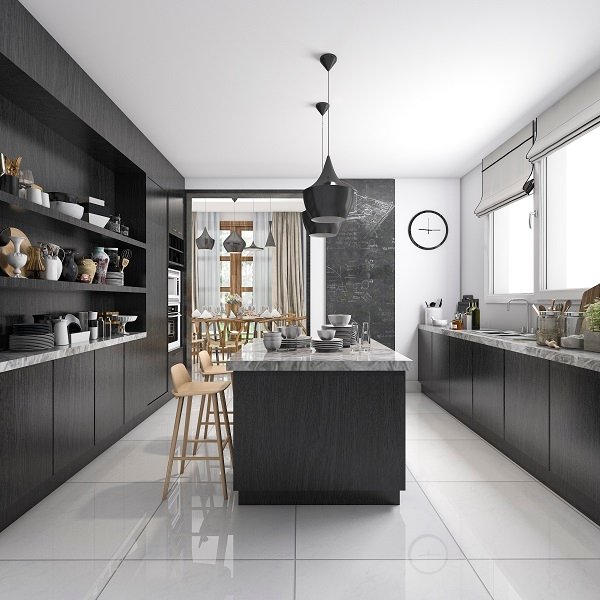 Black offers much more than just a deep contrastive base or accent shade. It is possible to create a layered interior with just black, with a range of materials and finishes in the darkest hue. Having said that, black stands out most against a contrasting colour. By 2023, there will also be a huge selection of attractive black tints in kitchen paint colours. When mixed with woody tones, they could also create a blissful neutral picture.
8. Butler's Pantries 
Sometimes known as a scullery, functional pantry, or working pantry, butler's pantries are rising in popularity and are likely to be popular in 2023. They can be used for additional food storage, as a prep space for food, as a concealed coffee bar, and many other uses.
9. Wallpaper Backsplashes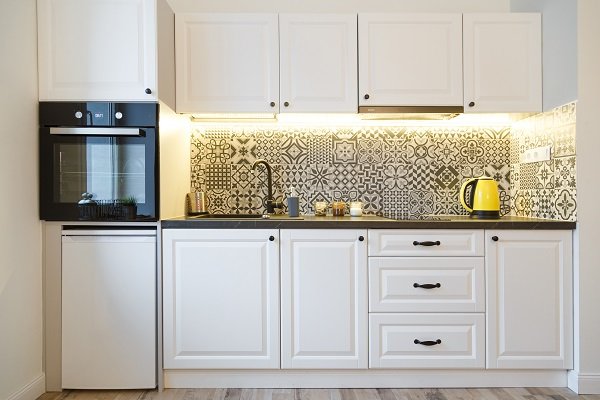 The wallpaper is so charming in the kitchen. This traditional accent can also give a room an old-fashioned feel when it is used as a backsplash. However, depending on the design you pick, it can look totally modern. In either case, it always makes an impression and can change any cooking space quickly and for fairly little cash.
10. Statement Lighting
Let there be light all kitchen trends for 2023 are moving toward brighter and lighter areas. Kitchen lighting concepts are a crucial part of any successful design scheme, with aesthetic and functional lighting especially crucial in a space that's used more and more for entertaining almost as cooking. Lighting is not just important for providing a focal point for your kitchen, but it can also have a transformative impact on your ideas for the space, from enhancing key pieces to enhancing the ambience.
A new kitchen is not just a financial investment. It can better your family life and provide you with a more modern space to cook, eat and relax in. In 2023, the kitchen will be one of the most important features in one's home and it is the time to make this investment. Be ready with above listed trends for 2023.