Lawn care is the process of taking care of a lawn so it remains healthy. Lawns are often maintained by mowing them regularly with a lawn mower or weed eater. Other tasks may include fertilizing the soil with organic matter such as compost or manure to provide nutrients for the plants; watering the lawn; applying pesticides if needed
Lawn care is a great way to make your property more beautiful. It also helps you take care of your environment.
It's Important to Know What a Good Lawn Looks Like Before You Start Out
Having a well-maintained lawn boosts your home exterior's curb appeal and decreases the likelihood of weeds. To keep your lawn looking its best, homeowners will need to figure out the conditions of their lawn. Conditions to consider when figuring out the condition of your lawn are soil quality, sunlight and moisture levels, pests, and other environmental factors.
If you notice your lawn is turning brown, it could be due to a lack of rain or dry soil. On the other hand, if there are many weeds in your lawn and it's turning brown, this means there is too much sun.
Create a Backyard Plan Just Like you Want 
Decide which type of lawn you want, what the size and shape should be, the location of trees, walkways and other elements. Most lawn care plans consist of six main elements:
Weeding
Weeds are plants that are growing in the wrong place, usually in your garden or yard. They can be hard to get rid of because they have deep roots that spread out in all directions. The best way to get rid of weeds is to pull them up by hand.
It is important to be able to identify weeds as they can harm your lawn and even your garden. The most common weeds you might encounter in a lawn are Dandelions, crabgrass, nutsedge, Clover. You can use an organic weed killer that contains natural ingredients to kill weeds.
Mowing
Mowing is the most basic and fundamental task in lawn care. It is done with a mower that has a blade that cuts the grass, leaving it at a desired height. Mowing can be done with either manual or electric mowers. 
If you are doing it manually, you will need to push the mower around your lawn while it cuts the grass. If you are using an electric mower, you will need to walk behind as it cuts the grass.
Fertilizing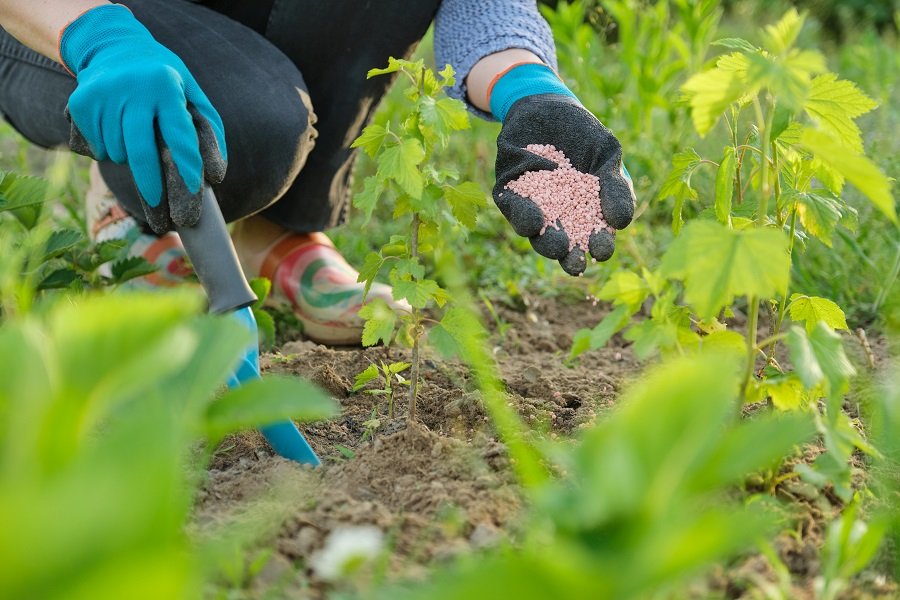 The process of fertilizing begins by identifying the type of fertilizer that should be used. This can be done by considering what kind of soil is present in the yard, what level of maintenance is desired.
Fertilizing is the process of adding a fertilizer to soil, in order to make it more fertile. The most common type of fertilizer is manure, which can be added as compost, or animal manure.
Watering
Watering in lawn care is a process that takes place after the installation of a new lawn or during the growing season. The objective of watering is to keep the soil moist, which will enable the grass to grow and stay healthy. 
A lot of homeowners never think about water when they are caring for their lawns, but it is a critical factor in how well your grass will grow and look. The frequency and duration of watering can vary depending on what type of grass you have, where you live, and what time of year it is.
Aerating
The process of aerating a lawn is to open up the soil, allowing air and moisture to get into the ground. This process can be done by hand (with a spading fork) or with an aerator machine.
Aeration helps to remove compaction in the soil and provides more room for air and water for root growth. It also helps to break up thatch, which is a layer of dead grass, stems, and roots on the surface of your lawn. Thatch blocks light from reaching your grass's roots. Aerating also helps in controlling weeds by creating more space for your lawn's grasses and reducing competition for water and sunlight.
Seeding
Seeding is the process of applying seed to a lawn or other land area, typically with a spreader. This is done mainly in spring and fall. Seeding is an important part of lawn care. It helps to establish a new lawn, as well as provide a uniform appearance to the existing one.
The first step in seeding is preparing the soil. This can be done by using a power rake or by tilling the soil with a rotary tiller. The next step is to make sure that there is a good amount of water available for the seeds to sprout and grow. The last step in seeding is to spread out the seed evenly over the surface area of the ground and then cover it with soil or mulch.
How to Take Care of your Lawn in All Seasons
Maintaining a beautiful lawn can seem like a daunting task. However, with the right information and commitment, you can keep your lawn looking healthy and green year-round
Maintaining a lawn is an important part of keeping your property in good condition. A number of factors can contribute to the health and appearance of your lawn including soil type, sunlight, water, and air quality. Taking care of your lawn can involve watering it regularly with a sprinkler or soaker hose, fertilizing it every few months to maintain its color and growth or aerating it occasionally for healthier grass.
Winter Lawn Care
In winter, a lawn's color can shift to brown or yellow when the grass isn't getting enough light. To keep your lawn looking green and healthy during the winter, follow these simple tips.
Consider using a row cover to keep out weeds, pests and other unwanted plants. Add compost and mulch around the base of your shrubs, trees and plants. This will help improve the soil quality, which in turn will improve the health of your plants.
Summer Lawn Care
The summer season can be unforgiving to lawns, as high heat can make plants dry out. To have a healthy lawn, it is necessary to regularly water the grass and keep weeds at bay. There are many ways to do this and we will list just a few of them here. 
Watering: A simple way of watering is to use half a gallon of water for every square foot. This will provide the perfect amount of water for your outdoor space. If you have trees in your yard, it will be necessary to water them as well, since they lose a lot of moisture through transpiration during the summer.
Mow your Lawn at the Appropriate Height: Mowing your lawn regularly is the best way to combat weed and grass growth. Mowing your lawn also helps to reduce water usage because it encourages deep roots.
Fertilize: Summer is a good time to fertilize your lawn. This is because the hotter summer months provide the ideal conditions for grass to grow. Fertilizing your lawn in the summer can help your lawn grow more quickly and healthier.
Spring Lawn Care
In spring, you should fertilize your lawn to make it stronger and more resistant to weeds. You should also water your lawn on a more regular basis as the weather starts to warm up.
Fertilizing: Feeding your lawn will add nutrients, encourage growth, and prevent weeds from taking over small patches of the lawn.
Watering: It is important to water your lawn frequently, but don't overwater. This will result in an unusable, muddy mess.
Weed Control: If you are trying to grow a weed-free lawn, you should use a routine that involves killing off the weeds before they spread their seeds into your grass.
In conclusion, it is not difficult to take care of your lawn and make it beautiful. All you need is some time, attention and the right tools. There are many things that you can do to take care of your lawn, the most important thing is to water it regularly and fertilize it and take care of your lawn every season for better appeal and will help your lawn remain healthy.