It's that time of year again and what better way to celebrate the holiday season than to gather around the table for a traditional Christmas dinner. If you're looking for a unique and fun way to surprise your friends, consider throwing a Mexican-themed party! This type of party will be a fun and memorable way to celebrate any occasion.
To get started, you'll want to plan a menu full of Mexican-inspired dishes such as tacos, burritos, enchiladas, and fajitas. You can also include traditional Mexican snacks like chips and salsa, guacamole, and quesadillas. For drinks, you can serve Mexican beer, margaritas, and agua fresca. With Christmas nearby, consider taking a ton off and letting our Mexican restaurant of ours cater your holiday meal of yours.

Here are some ideas to rock your Mexican party:
Decorations:
Create a festive atmosphere with colorful decorations, including paper lanterns, piñatas, and Mexican-themed banners. If you're feeling creative, you can even make your own decorations using tissue paper and construction paper.
Music:
Choose some upbeat Latin music to get your guests in the party mood.
Food:
Serve some classic Mexican dishes such as tacos, enchiladas, and burritos. For a tasty treat, make a delicious Mexican-style dip with guacamole, sour cream, and salsa.
Drinks:
Offer a variety of Mexican-style drinks, such as margaritas, sangria, and Mexican Cerveza.
Activities:
Give your guests something to do by planning group activities such as a piñata contest, Mexican-style bingo, and a salsa dance contest.
Some Best Dishes for your Christmas Party:
Tamale:
Tamales are a traditional dish in many Latin American countries and are a popular Christmas food in many of these countries. Tamales are made from corn dough that is filled with various fillings, such as meats, cheeses, vegetables, and other ingredients, wrapped in a corn husk, and steamed. Tamales can be served as appetizers, main dishes, or even as desserts. They can be a great addition to any Christmas celebration!
Guacamole: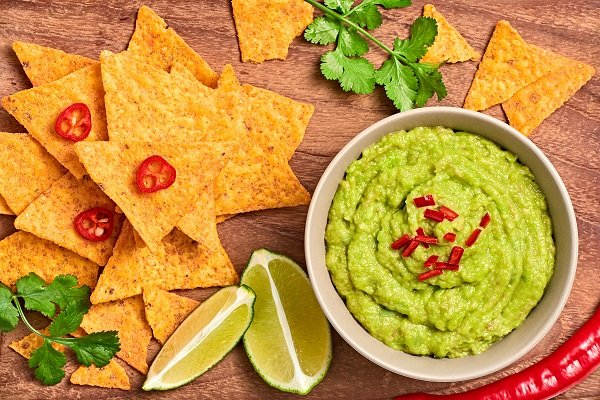 Guacamole is a great addition to any party! Guacamole is a Mexican dip made from avocados, onions, tomatoes, cilantro, garlic, lime juice, and chilies. It is often served as an accompaniment to tacos, burritos, or fajitas.
Pico de gallo: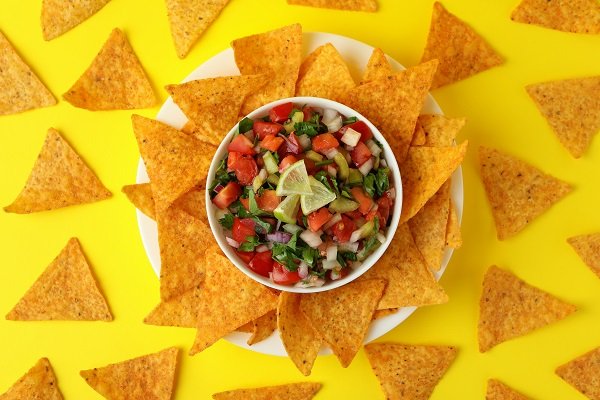 Pico de gallo is a fresh and delicious salsa-like condiment that is perfect for a party. Pico de gallo is a classic Mexican condiment typically made from diced tomatoes, onions, jalapeños, cilantro, lime juice, and salt. It is a popular accompaniment for tacos, burritos, and other Mexican dishes. It is also often used as a topping for nachos and as a dip for tortilla chips.
Quesadillas: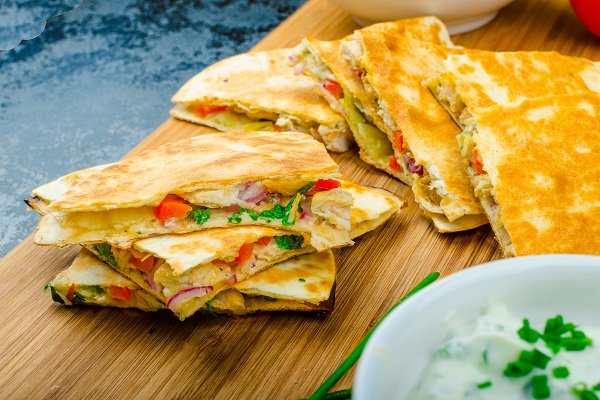 Quesadillas are a great option for a party because they are easy to make, can be customized with different fillings, and can be served as a main course or snack. Quesadillas are Mexican dishes consisting of a flour tortilla filled with cheese, and sometimes other ingredients such as vegetables, meat, beans, or spices. The tortilla is then folded and cooked in a skillet or on a griddle until the cheese melts and the tortilla turns golden brown. Quesadillas are typically served with salsa, guacamole, sour cream, or other condiments. Quesadillas can be served as an appetizer, a snack, or a meal.
Tacos: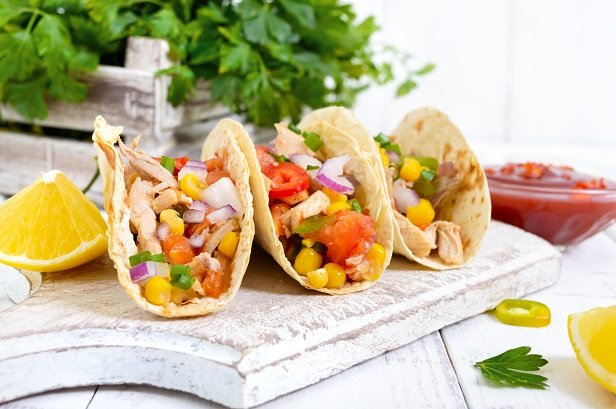 Taco Bar is a great way to serve tacos for a party. Set up a taco bar with all the fixings so that each guest can make their own tacos. You'll need hard or soft shells, ground beef, refried beans, lettuce, tomatoes, cheese, onions, jalapenos, sour cream, salsa, and guacamole. Set out bowls of each ingredient and let each guest build their own tacos. You can also set out different seasoning mixes and hot sauces to give the tacos an extra kick.
Drinks: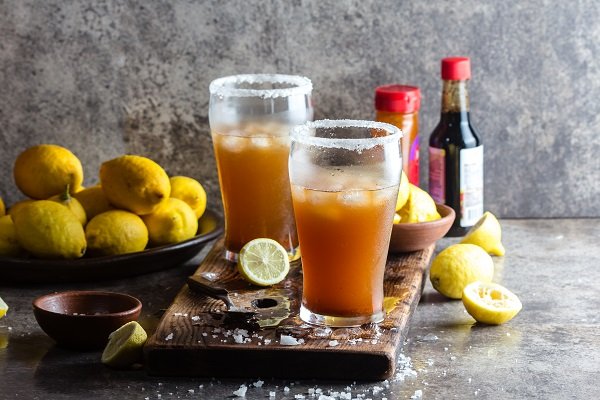 Your guests are going to enjoy a great drink with their food. Mexican culture offers numerous delicious possibilities with or without no alcohol. It can be the traditional Margarita, for which you simply need tequila, fresh lemon juice, and triple sec. Or maybe a Tequila Sunrise, ready with some great tequila, orange juice as well as mint leaves. A non-alcoholic choice is Aguas Frescas, a relaxing beverage in flavors such as Jamaica, tamarind, lemon, chia, or pineapple.
Mexican parties are a great way to bring friends and family together and enjoy Mexican culture. With decorations, food, drinks, and music, you can create an atmosphere that's authentically Mexican and sure to be a blast. Whether you're throwing a party for a birthday, holiday, or just for fun, a Mexican party is sure to be a hit. Blue Goose Cantina is a great choice for a party because it offers a wide variety of Mexican dishes, from tacos and burritos to fajitas and enchiladas. The restaurant also serves up a variety of margaritas, beers, and other alcoholic beverages to help ensure everyone has a good time. Plus, the large, comfortable seating area allows for plenty of space to accommodate your guests. Also check out their party pack menus so you can create a unique, personalized experience for your guests.