Along with the new year brings the hope of peace, joy and happiness. It's also the start of a new year for the individuals as upgrades start on their houses. In the new year, there is a great deal to do, whether it is transforming your bathroom into a spa or even updating the kids room. In 2023, as property owners begin to renovate, they are going to be searching for more affordable but environmentally friendly options.
The Importance of Home Remodeling
Home remodeling is the process of renovating, altering or adding to an existing home.  Home remodelling is an important part of home ownership. It is an essential step towards making your home more comfortable, functional, and attractive. Remodelling can add value to your home by enhancing its overall appeal and increasing its marketability.
It can increase the value of your home, improve the energy efficiency of your home, upgrade the safety of your home, and increase the aesthetics of your home.

 Home remodelling can also be a great investment for homeowners, as it can add a great deal of value to the home. 

Additionally, remodelling can help to improve the overall quality of life for homeowners and their families, as it can provide more space, better living conditions, and a more comfortable living environment.

Home remodelling can help you save money on energy bills, as well as reduce your carbon footprint.
Top 7 Home Remodeling Trends to Look For in 2023:
1) Home Offices
Renovations to home Offices are expected to be well known in 2023, particularly since more individuals are working from home. This might be anything from incorporating a separate home office space to updating an existing office space to make it more comfy and functional. This enables individuals to work at home, and that is a nice change from the regular 9 to 5 desk job.
In case you are thinking about a house office upgrade, you are going to make use of natural light, update your lighting with task lighting, a door leading to an outdoor area, high-end upholstery and custom storage. We spend considerable time in our home offices these days, so make it an experience you will enjoy.
2) Multifunctional Rooms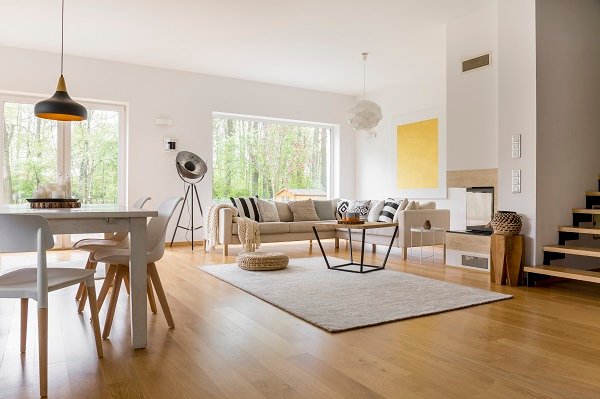 If the previous two years proved anything, it was that regardless of how big your house is, it probably still does not provide enough space for everyone. That is why multifunctional rooms are going to be extremely popular in 2023.
Individuals need to know that their house has the space required for working at home, for spontaneous Zoom sessions or for homeschooling, with no tripping over each other. Multipurpose rooms are being demanded by almost every family these days, from offices which function as classrooms for college students to kitchens that are usually utilised as work areas.
There are also dual use areas that may be utilised for unwinding and relaxation. You might have sofas in your home offices, additional seating in the kitchen, as well as have discussions with your loved ones while you're getting ready for the day.
3) Bold Wallpaper 
You may think it is a' 70s thing, however wallpaper has made a comeback. Trendy designers have determined that, after decades of dismissing wallpaper, painting has become the method to go, boldly printed wallpaper will be the way to go, more than on one wall. It is simpler and less time intensive to put on wallpaper then painting, and it attracts your attention, too.
You are able to utilise wallpaper to make any room stand out and it is also a terrific way to showcase your home's character while staying within your budget. Obviously, you might not need to wrap a whole house in wallpaper, however choosing one accent wall to have some "fun" is all of the rage right now.
4) B

athroom Spa 

Features
The bathroom spa in your own home can also be here to stay. Your day to day needs will likely be increased by the spa like fixtures and finishes. Bathroom remodel plans in 2023 are based off of the prior year, but make the most of a wider variety of high end features which became the norm. A huge freestanding bathtub, custom vanity, walk-in shower with steam and sprayers, radiant heat along with a large freestanding tub complete this luxurious bathroom retreat.
You may like to read : Popular Bathroom Trends
5) Indoor/Outdoor Spaces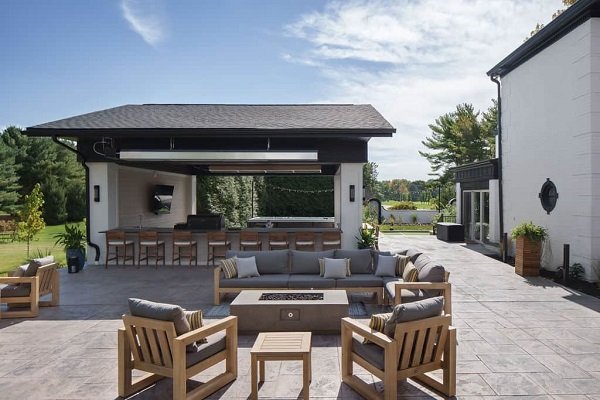 In 2022, the more and more popular trend of taking the outdoors in through natural light, plant life, and materials and extending your interior spaces to the outdoors continues into 2023. By 2023, continue to blur the gap between the inside and outside. Take it to another level using a reversible glass wall. It is possible to produce a cohesive design which is going to make your living space appear twice as large, by continuing with exactly the same materials and finishes from the outdoor area.
6) Smart Home Technology
Smart home technologies are starting to be more prevalent and the trend will go on into 2023. While technology improves, whole home automation becomes much more accessible. You could even consider programmable thermostats, lights, window shades as well as shower heads to help simplify your life and save money on your energy costs.
It is simple to add security cameras, locks, and outside lighting to your house, and then manage it all from a mobile phone or tablet. Every facet of your kitchen is simplified, with wifi enabled touch, hands-free faucets, and refrigerators – screen appliances.
7) Open Shelving Kitchen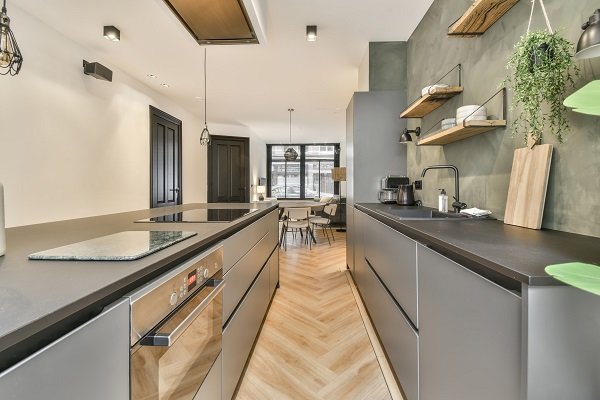 Kitchen designs are constantly changing, however one element that appears to be in it for the long run will be the use of open shelves. It is a well – liked staple in the fashion world and for good reason. This not merely opens up a space to an airy look, it also provides loads of styling options.
And today, with the open shelves system in place, it received a new look. What used to be a design reserved for wooden or white floating shelves was now open to a whole new variety of options. New materials including glass and metal framing as well as innovative uses as ceiling mounts and positioning in front of windows are being investigated. For people who love minimalism, there's actually just one shelf choice.
You may like to read : Kitchen Renovation Trends 
Trends come and go. Even though a trend might be well known right now, in case it does not really work for your home's appearance, then be at liberty to create some creative changes. Home remodeling trends in the coming years will be focused on making homes more efficient, sustainable, and comfortable. New materials, energy-saving technologies, and modern design are just some of the ways homeowners will be able to update their homes. Homeowners should also consider the value of their investments and the impact of their choices on their homes' environment. With a little research, homeowners can make smart decisions that will help their homes remain stylish, comfortable, and energy-efficient for years to come.