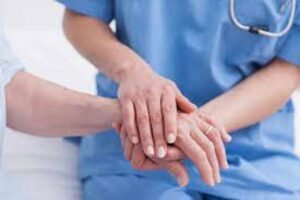 The nursing college offers different nursing programs which enable aspiring nurses to gain experience in the field of nursing and build up their knowledge in it. The college provides both classroom and clinical programs for those who wish to pursue a career in nursing. From nursery care to intensive care, there are various nursing programs that you can opt from the college.
The nursing course includes core subjects like Mathematics, Physiology, Chemistry, and Biochemistry and some elective subjects as well as English Literature, Introduction to Psychology, International Nursing, and Sociology among others.
The nursing institute also has specialization branches like:
Diabetes Research Centre
Cardiology
Gynecological Surgery.
All the courses are taught by well-qualified teachers who are members of different nursing organizations. During the academic year, almost 200 students are enrolled in the courses. During the summer session, there are lots of outside students who join the classes to polish their teaching skills.
Most of the students who have pursued their degree in nursing college are very much interested in pursuing higher education in the field of nursing. The colleges offer a full range of nursing courses which would help the students to prepare themselves for a career in any field related to nursing. One of the most important parts of this course is community health and welfare services, which are taught in collaboration with the nurses and doctors of the region. In addition, the course helps the students to enhance their leadership skills and improve their management skills.
One of the best Nursing Institute in Maharashtra is Bharati Vidyapeeth (Deemed to be University), College of Nursing, started in 2007 at Bharati Vidyapeeth campus, Sangli. The constituent unit of Bharati Vidyapeeth (Deemed to be University). The college has permission from Maharashtra Nursing Council, Mumbai, and Indian Nursing Council, New Delhi. The college has 100 intake capacities for B.Sc Nursing, 30 seats for P.B.B.Sc Nursing & 25 seats for M.Sc.Nursing.This college is equipped with Nursing Arts, Community Health & Nutrition laboratories, teaching aids & a departmental Library, students get exposure to the teaching of faculty members having expertise in Anatomy, Physiology, Biochemistry, Pathology & Microbiology & other subjects. Similarly, students also have access to the library of our Medical College, which has a very vast collection of reference books. This college also subscribes to journals and makes audio-video material & equipment available to the students. Hostel facilities with modern amenities are available to our students on the campus. The atmosphere in the college is very congenial for professional growth.
Those who wish to pursue a specialization in geriatrics, cardiovascular sciences, surgery, or oncology can also join nursing colleges. It is very important to find a good college so as to get a degree which covers all the aspects of your interest and qualification. There are many colleges that offer online education but it is advisable to go for a conventional college that has its own campus. You will get all the necessary assistance and guidance at the college and it will be easy for you to concentrate during the exams.
Students who want to pursue a specialization in neonatology, pediatrics, psychiatry, or surgical physics may also get admission to Nursing institute. Students who want to pursue BSN and Masters's degrees in nursing from these colleges are also eligible for scholarships and fellowships.
Contact Us Bharati Vidyapeeth for admission details.