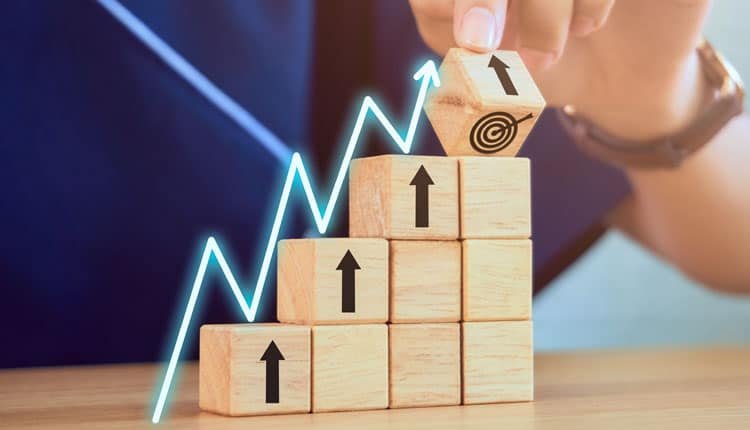 | | |
| --- | --- |
| Q3-FY23 Highlights: | 9M-FY23 Highlights: |
| •   Revenue at ₹66.8 Cr | Revenue at ₹228.8 Cr |
| •   EBIDTA at -₹11.4 Cr | EBITDA at ₹18.1 Cr |
| •   PAT at -₹9.3 Cr | PAT at ₹13.0 Cr |
24 January, 2023: Quick Heal Technologies Limited, one of the leading providers of cybersecurity and data protection solutions to consumers, businesses, and government, reported its unaudited results for the quarter and nine months ended 31st December 2022.
Consolidated Financial Highlights:
Particulars
(INR Crs)

Q3-FY23

Q3-FY22

YoY Change

9M-FY23

9M-FY22

YoY Change

Revenue

66.8

79.6

(16.1)%

228.8

238.2

(3.9) %

EBITDA

(11.4)

20.5

(155.5) %

18.1

72.0

(74.9) %

EBITDA Margins

17.0 %

25.72%

(4,276) bps

7.9%

30.2%

(2,234) bps

PAT

(9.3)

14.3

(165.1) %

13.0

55.1

(76.3%)

PAT Margin

(13.9) %

17.9%

(3.187) bps

5.7%

23.1%

1,743) bps
Dr. Kailash Katkar, Managing Director and Chief Executive Officer, Quick Heal Technologies Limited, said, "The Enterprise segment continues to be in the sustainable growth manner. We are witnessing signs of short-term contraction in the consumer market due to lowering of global IT spends. We are focussing towards maintaining our market share in the segment through the period. We have taken several initiatives towards the businesses and is showing early signs of success during the initial phase. We are in the right industry where the world is in the cusp of massive digital evolution. While some parts of the business might be under stress in the short term, we will continue to invest in R&D and S&M for our long-term success. Through these efforts we have pivoted ourselves from a consumer AV player to a wholistic cybersecurity player with new age products under our umbrella.," he added.
Mr. Navin Sharma, Chief Financial Officer, Quick Heal Technologies Limited, said, "The quarter results might not be encouraging but we are excited. If we look closely, the Enterprise business continues to grow sustainably even at the times when the software industry seems to struggle. In the short term, the consumer business might be under pressure due to degrowth in the IT software as a category but is deemed to revive. EBITDA for the quarter stands negative owing largely due to the top line degrowth in the consumer business. We will continue to invest for our long-term win as our balance sheet is strong and we are a zero-debt company. We have completed our recent buy-back worth INR 185 Crs, inclusive of taxes."
Segmental Perfomance for the Quarter and 9Months Ended 31st December 2022:
Enterprise and Government Segment grows sustainably showing YoY growth for the 10th straight quarter. Revenues for the quarter stood at ₹24 Cr as compared to ₹22 Cr in the same period of the corresponding year, up 13% YoY and ₹76 Cr for nine months as compared to ₹59 Cr in the same period of the corresponding year, up 27% YoY.
Retail segment revenue stood at ₹51 Cr for Q3 as compared to ₹64 Cr in the same period of the corresponding year, down 20% YoY and ₹171 Cr for 9M-FY23 as compared to ₹195 Cr in the same period of the corresponding year, down 12% YoY.
Key Updates for Q3/9M-FY23
Completed Buy-back worth 185 Crs (inclusive of taxes) in the quarter.
The Hon'ble Supreme Court, vide its judgment (Civil Appeal No. 5167/2022) dated Aug 05, 2022 was passed in company's favour. All the pending Service tax matters in different Tribunals amounting to INR 161.05 Crs (excl penalty & interest) has been disposed off.
The Enterprise business segment where the company is investing in, continued to witness sustainable growth and increased market share.
Onboarded K. Venkateswaran as Senior Vice President to lead the next leg of Enterprise sales growth.
Five customers onboarded for the new product line of EDR/XDR.
Consumer business witnessed decline in top line owing to the contraction in global IT spend.
About Quick Heal Technologies Limited
Quick Heal Technologies Limited is one of the leading providers of Cybersecurity and Data Protection Solutions with a strong footprint in India and an evolving global presence. Incorporated in the year 1995, with a registered office in Pune, it is an all-round player in cybersecurity with presence in B2B, B2G and B2C segments and multiple product categories – endpoints, network, data and mobility.
It helps in simplifying security by delivering the best-in-class protection against advanced cyber-threats to millions of its customers and enterprises. Quick Heal's portfolio includes solutions under the widely recognized brand names 'Quick Heal' and 'Seqrite' across various operating systems and devices.
For more information about the Company, please visit our website www.quickheal.co.in
Safe Harbor Statement
This document may contain forward-looking statements about Quick Heal Technologies Limited, which are based on the beliefs, opinions, and expectations of the company's management as the date of this press release and the companies do not assume any obligation to update their forward-looking statements if those beliefs, opinions, expectations, or other circumstances should change. These statements are not the guarantees of future performance and involve risks and uncertainties that are difficult to predict. Consequently, readers should not place any undue reliance on such forward-looking statements.
For further Details Please Contact:
Company
Quick Heal Technologies Limited
CIN No: L72200MH1995PLC091408
Mr. Deepak Kumar
Email id: [email protected]