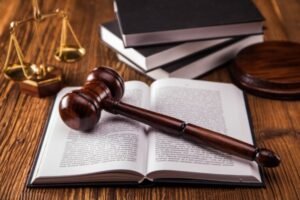 Top Law Colleges and Legitimate Institutions of Legal Education in India are those which have earned international accreditation. They are regarded as the leading faculties for a promising career in legal education and research. Accreditation means a university's curriculum and activities have been carefully examined and found to conform to acceptable levels of quality. These programs and activities should be taught by trained and experienced professors and held to a high standard. The curriculum should include core subjects such as:
Human rights
Social sciences
Psychology law
Business law
Communication law
Administrative law
Criminal law
Environmental law
Family law
Medical law
Computer law
Financial law
Contract management
Some of the top-notch institutes which have earned internationally top academic recognition are –
Bharati Vidyapeeth University's New Law College,
Symbiosis Law School – [SLS] Pune,
ILS LAW COLLEGE – [ILS] PUNE, and many more.
Top Law Colleges in Pune & Legitimate Institutions of Legal Education in India are graded based on placement percentages. The higher the placement percentage, the better it is. All the legal education institutions provide placement services after placement based on the merits of each candidate. In case of an admission problem, placement cells are usually made up of students of a similar profile. These cells help in improving the overall standing of the law school and help in increasing enrollment. Every law college has a website that provides complete details about the course, admission procedures, the curriculum, the fees, and the placement process. Check for few best law colleges in Pune:
Bharati Vidyapeeth University's New Law College
Bharati Vidyapeeth University's New Law College, This college established in 1978, is the premier institute of international excellence in the field of legal education. It is one of the constituent units of Bharati Vidyapeeth University Pune, recognized by the Bar Council of India & the University Grant Commission. The college organizes Judicial Colloquia, in which eminent jurists, judges, and lawyers of Supreme Court and High Courts deliver legal discourse and interacts with the students of law. More than 175 judges from Supreme Court and High Courts have visited New Law College at Judicial Colloquia from 2000 onwards. The college is associated with Oxford University, University of Sussex, The Law Society of England & Wales, King's College, London, John Marshall Law School, Chicago, USA Depaul University, USA, University of Reading, UK, University of Westminster, UK, Birmingham University, UK. They also propose to have collaborations with Kingston University, UK.
Symbiosis Law School (SLS), Pune is a prestigious law school established in the year 1977. It has been approved by BCI and is a constituent institute of Symbiosis International University, Pune. The institute is ranked in 8th position by NIRF 2020 ranking for law. It offers LLB, BA-LLB, BBA-LLB at the UG level, LLM at the PG level, and also Diploma courses. Reputed law firms participate in the campus drive and recruit quality students.
ILS Law College Founded on June 20th, 1924 as the Law College, Poona when the University of Bombay gave its sanction for a college of law in Poona. Graded A+ by National Assessment and Accreditation Council (NAAC), Bangalore, in 2004. Awarded 'Best Private Education Institute 2012-13' in the Law School Category by WCRC Leaders Asia. Spread over a 154 acres campus in the heart of the city of Pune. A faculty comprising of highly qualified & committed people.
All the colleges offer quality education with respect to expected outcomes. Many of the institutes also conduct placement activities on their own to increase student enrollment. Some of the institutes conduct their own entrance examination for selecting a limited number of candidates who qualify for admittance to the institution.
Admissions are open for the year 2021-2022, contact us at 25455854 / M: 9657770896 for more details and admission-related inquiries.