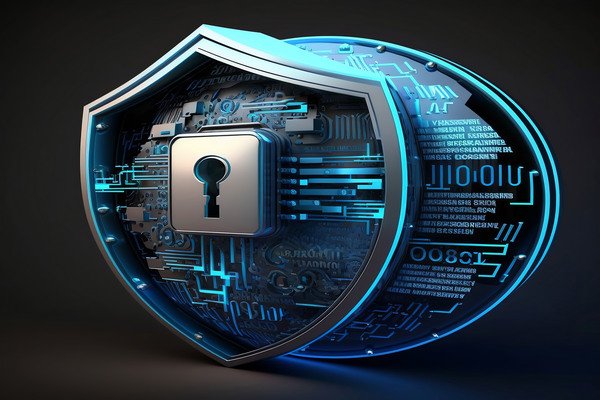 Every organization today faces a rapid increase in the number of endpoints connecting to their network. In addition to user devices – such as desktops, laptops, and smartphones – there are increasingly more IoT-enabled systems in smart factories and cities. Unfortunately, this is becoming an IT security nightmare. As a result, the need for enterprise endpoint security has never been greater.
The purpose of this article is to present an overview of endpoint security, how it works, and its benefits. Moreover, we'll also discuss where you can find the best Endpoint Security solution (anti-virus software) in the market today.
Let's begin with a bit of a definition!
What is Endpoint Security (EPS)?
Endpoint security, or endpoint protection, refers to securing endpoints from cybersecurity threats. Endpoints, like desktops, laptops, and mobile devices, can create entry points to organizational networks which cybercriminals can exploit. Therefore, endpoint security must be in place to protect these entry points against malicious attacks.
How does Endpoint Security (EPS) work? 
Endpoint Security (EPS) works via network and device-level defenses. At the network level, the organization may restrict access to the enterprise network based on a device's compliance with corporate security policies and the least privilege. In addition, the organization determines its attack surfaces. It enforces security policies by blocking insecure devices from accessing the corporate network and sensitive resources.
Organizations can also install software directly onto an endpoint to monitor and protect it. This includes standalone solutions and ones that use an agent installed on the device to allow it to be monitored, controlled, and protected. This enables organizations to monitor and safeguard devices that might only sometimes be connected directly to the enterprise network. 
Let's check out the benefits an Endpoint Security system(EPS) should have. 
A System endpoint protection tool has several advantages crucial for ensuring business continuity. Some of the ways companies can benefit from endpoint protection are:
Single, Central endpoint Security Management.
Security solutions are traditionally deployed in siloes to protect IT and endpoints. However, this can create a patchwork of solutions that don't easily communicate or work together, leaving significant gaps in your security that can be hard to identify or plug. A modern enterprise endpoint security solution should include all the endpoints – no matter the type or location – so they can be easily managed and secured from a central console. By gaining end-to-end visibility across all endpoints, security gaps can be identified and addressed much more quickly.
Simplifies the IT Security Process.
Endpoint security is a great way to simplify cybersecurity for your business. This technology allows you to gain complete visibility for each endpoint, making everything much easier to manage. Furthermore, endpoint protection platforms can automate tasks such as detecting potential threats with machine learning, applying software updates automatically, and managing vulnerabilities.
An EPS solution monitors customer endpoints and identifies risks. Additionally, it reduces the attack surface by strengthening endpoints. It identifies vulnerable endpoints and then prioritizes unpatched OS and software vulnerabilities. EPS also identifies security patches and notifies admins, who can then deploy the patches quickly, shortening the window of opportunity for cybercriminals.
Keeps your legacy system secure.
Owning managed endpoint security can allow you to continue operating with outdated hardware and to choose to invest in new systems at the right time. Legacy anti-virus solutions use signature keys to identify known threats and vulnerabilities. They need to be more capable of integrating artificial intelligence to identify potential hazards that may be unanticipated. While legacy systems can track specific cyber threats, they may need help to detect remote endpoints on the network. Managed endpoint protection can help to fill these gaps without completely overhauling your existing systems. 
Networks Security Optimization & Deployment.
Endpoint Security (EPS) involves collecting and analyzing data for trends and exceptions, reviewing network security component placement and configuration, and building scalable, adaptable, easy-to-upgrade security solutions. EPS also deploys Next-Generation Firewall / IPS, Anti Malware Protection, Data Loss Prevention, Threat Defence, and Management Solutions.
So, where can I find a reliable Endpoint Security (EPS) service provider?
Choosing a suitable security services provider is crucial for your business. The right partner, like SEQRITE's, will protect your critical data and ensure that your endpoints and network are safe and resilient today and in the future. 
Why select SEQRITE as your endpoint security services provider?
SEQRITE offers complete security package protection for your network and connected devices, including detection scans and browsing protection. Thus, it presents a comprehensive security solution for enterprises of all sizes.
Features.
Endpoint Threat Hunting
Web filtering
Ransomware Protection
Assets management
Patch Management
IDS/ IPS Protection
Firewall Protection
Browsing protection
Designed, built, and priced suited for businesses of all sizes, SEQRITE's Endpoint Security (EPS) protects against ransomware attacks and threats. With SEQRITE EPS, you can manage endpoint security and protect your network and devices from a central location. Through Endpoint Security software, IT teams can briskly apply security policies across the organization via its intuitive interface. Additionally, it assists in protecting endpoints on a network or in the cloud from cybersecurity threats.
Want to learn more? Schedule a demo today!