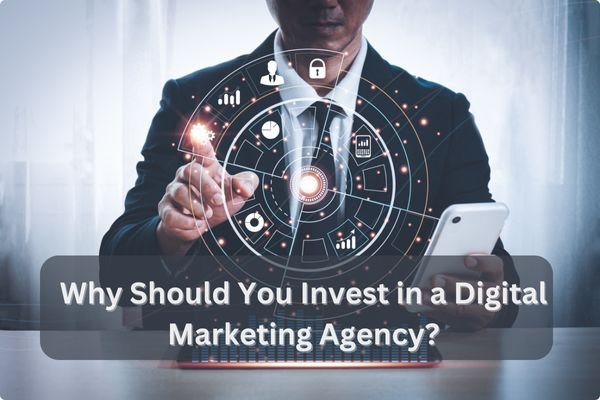 Welcome to the world of digital marketing agencies, where the internet is a booming marketplace, and businesses are looking for ways to stand out in the crowd. These agencies are like wizards of the online realm, helping businesses not just survive but thrive in the vast and ever-changing digital landscape.
Imagine having a team of experts at your side, guiding you through the digital maze, increasing your online visibility, and connecting you with your target audience. It's like having your very own group of superheroes for your business, making sure it shines in the online world.
But why should you consider hiring a digital marketing agency? Advertising agencies develop well-informed and plan marketing strategies by integrating research, analysis, and strategic thinking. 
What Services Do Digital Marketing Agencies Offer?
Digital marketing agencies offer a range of services to boost your online presence and connect with your audience. Here are some key services often provided by these agencies:
1. Search Engine Optimization (SEO):

  
Search engine rankings are affected by optimizing your website design, making it easier for potential clients to locate you. Higher search engine rankings are critical for internet presence. Maintain and upgrade your website on a regular basis to remain competitive in the ever-changing world of SEO. It's the same as putting your store on the busiest street in town.
2. Social Media Marketing: 
Social media marketing is a powerful strategy for businesses to connect with their audience on platforms like Facebook, Twitter, and Instagram. It involves creating and sharing content to engage users and promote products or services. Social media monitoring tools help track and analyze online conversations, providing valuable insights for strategy refinement.
3. Pay-Per-Click (PPC) Advertising:
Design and implement effective PPC ad campaigns to drive targeted traffic to your website. Think of it as putting up billboards in the places where your potential customers hang out.
4. Content Marketing: 
We craft compelling content that not only informs but also captivates your audience, establishing your brand as an authority in your industry. It's like writing a bestselling book that everyone wants to read.
5. Website Design and Development: 
We create user-friendly and visually appealing websites that leave a lasting impression on visitors. Your website is like your storefront, and make sure it's welcoming and attractive.
6. Email Marketing: 
We design and execute email campaigns to nurture leads and keep your customers engaged. It's like sending personalized invitations to your customers to keep them coming back.
7. Analytics and Reporting: 
We offer detailed analytics and reports for your data-driven marketing strategies, acting like a scoreboard to gauge your team's digital marketing success and guide improvements effectively.
Reasons Why You Should Hire a Digital Marketing Agency For Your Business
1. Tailored Strategies: 
We understand that one size doesn't fit all in the digital landscape. Our team crafts customized strategies for each client, ensuring that your goals and objectives are at the forefront of every campaign.
2. Data-Driven Insights: 
Our decisions are backed by data, not guesswork. We leverage the latest analytics tools and technologies to monitor, analyze, and optimize your campaigns, guaranteeing maximum ROI.
3. Creative Excellence: 
Creativity is the heart of successful digital marketing. Our team of creative minds and skilled designers will breathe life into your brand, producing captivating content that resonates with your audience.
4. Proven Track Record: 
Our portfolio boasts numerous success stories from a diverse range of industries. We've consistently driven growth and achieved measurable results for our clients.
5. Continuous Innovation: 
In the fast-evolving digital landscape, we stay ahead of the curve. We're constantly researching and implementing new strategies and technologies to keep your brand at the forefront of the industry.
Ready to Elevate Your Online Presence? Partner with a leading digital marketing agency in Wilmington, NC and Watch Your Business Soar!
Conclusion
In today's digital age, a strong online presence is crucial for the success of any business. That's where a digital marketing agency can make all the difference. With their expertise, services, and commitment to your success, they can help your business thrive in the digital landscape.
So, if you're ready to take your online marketing to the next level, consider partnering with a top-notch agency and watch your business soar in the exciting world of digital marketing!