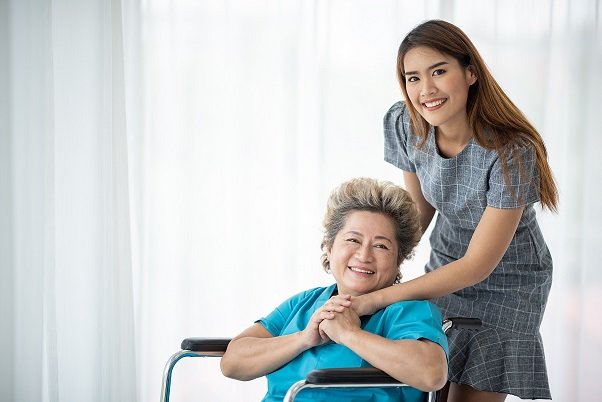 Before we discuss about benefits of Senior Living Home lets understand what is senior living 1st.
What is Senior Living?
Senior Living is a place where people who are over the age of 55 can live in a community. This community has a variety of amenities that are designed to cater to the needs of its residents. These amenities could include grocery stores, restaurants, doctors offices, and more.
It is important for seniors to find the right place to live, as they are at risk of suffering from depression or loneliness if they do not.
Senior living facilities provide seniors with activities that are tailored to their interests and needs. Some facilities have more than one room, so that seniors can choose between different lifestyles. Senior living facilities also provide transportation, food services, and caregiver services for those who need it.
Most seniors are not in a state to physically take care of themselves. There are a variety of life-changing advantages that people receive when they live in active senior communities. These include fresh air, exercise and social interaction.
An active senior living facility is a place where people can enjoy life to the fullest in their golden years. They offer numerous activities such as social clubs and fitness classes. They also have professional staff who will provide companionship, care & support.
The Life-Changing Benefits of Senior Living Home:
1. Increase in Life Expectancy
As per U.S. Department of Health and Human Service For substantial health, the guidelines recommend that most older adults participate in at least 150 min of moderate-intensity aerobic activities, 75 minutes of vigorous-intensity aerobic activities, or an equivalent combination of each per week.  There have been many studies on seniors & those with disabilities. 
Senior living activities can be suitable as they include, taking walks, slow stretch, exercises with chairs, and flexibility exercises. They can also perform various outdoor activities such as fishing, gardening, etc..
2. Mental Acuity
Even if you are limited and you decide about how much mobility you have, you can stay active with games such as puzzles, card games and crafting, these can make your golden years some of the best.
Research done by Alzheimer's experts on lifelong readers and their mental deterioration shows that even if someone engages in writing and reading throughout their life, that person experiences a 14% less decline in cognitive ability during the end of their lives.
Doing "brain exercises" can help in building your brain cells and preserve the precious connections. Incorporating mental exercises into your daily routine will help you to improve function at the cellular level and lower stress. Additionally, it can develop memory and cognitive skills.
3. Loving Community
This brings us to one of the best parts from that of growing older: friendships. With 70 to 80 years of connections, it can be difficult to see how anyone can be lonely in their old age.
Whether you join a club, show up for an activity that attracts curious and congenial participants, the act of extending a handshake won't go unrewarded. Social activities are the most valued in the senior, as these can sustain through even the most challenging obstacles of aging. 
Finally, being at peace is something we all say we achieved everything in life.
4. Peace of Mind
There can not be any better time to find spiritual fulfillment than as an older adult. Whether you can choose to worship, meditate, or simply reflect on the deep philosophical connections, the advantages include a deeper sense of purpose at a time that can be difficult for some seniors.
4 Reasons Why Senior Living Matters
In the future, senior living will be a necessity for seniors. This is because of the fact that people are living longer and there is a huge rise in the population of senior citizens. As a result, the demand for senior living services will increase.
In order to meet this demand, it is important for companies to have a clear understanding of what senior living means and how it can help their business. 
There are four different ways in which companies can benefit from senior living:
– Providing care for seniors
– Increasing revenue by offering services to seniors
– Marketing to seniors
– Improving employee retention
How To Find a Good Home That Fits Your Needs And Budget – A Checklist For Seniors Seeking an Active Retirement Community
Many seniors are looking for a place to retire that is close enough to their family and friends, yet has activities that they can participate in.
The following checklist is not exhaustive but it covers the most important aspects of finding a suitable retirement community. It will help you decide whether or not a particular community would be an appropriate fit for your needs.
Can I afford the monthly fees?

Is there transportation available?

Do they have a pool?

What are their health care services like?

Are there activities for me to participate in?

Is the location accessible by my family and friends?

How far away is it from my house/work/other important places in my life?
Going to a retirement home or living in the country may sound like an unrealistic idea for those who are still working. However, if you are not able to do this now, it is best to start thinking about it now.
There are many advantages that come with living in a retirement home or going rural today. You will be able to enjoy the peace of mind that comes with not having your work-life balance interrupted by commuting and work stresses.
It is also important for people to consider how they want their life after retirement to be. The transition can be more difficult than they think, especially when they have no idea what their next step will be after leaving the workforce. 
Manchester Care Homes is the best senior living home, they will take care of your elderly loved ones in a proper way.