When it comes to commercial spaces, it is important to find the best Commercial Architects. Listed below are some tips to help you find the best architect for your project. The first step is to determine your specific needs and goals. A well-known and experienced architect will be familiar with local regulations and can provide guidance about the city's regulations. Once you've determined the needs of your project, you'll need to choose an architect based on their experience and portfolio.
The next step is to find the best Commercial Architects for your project. You can search online or in magazines and look for firms that are known for their expertise in commercial architecture. A top firm will have a strong reputation in the industry and will be able to give you a portfolio of work. Many companies are also willing to provide references. Once you've gathered these details, you'll be able to choose the best one for your needs.
Here are the best 5 commercial architects in Houston TX listed below:
Zero/Six Consulting, LLC was founded in 2003 by Bill Coltzer Jr., AIA in response to an industry wide need for higher performing and cohesive building envelope systems. Since its establishment, Zero/Six has become a leader in delivering innovative solutions for the creation and maintenance of better building envelopes. A firm focused solely on building envelope integrity, they have assembled a staff of professionals with diverse skill sets — Architects, Engineers, LEED Green Associates, Registered Roofing Observers (RRO), Project Managers, and Field Specialists — to achieve the necessary "whole building" approach.
The DLR Group celebrated its 50th anniversary by opening an office in Texas. The firm tapped Italian native and longtime Houston TX architect Filo Castore to lead operations. Castore brings a lifetime of enthusiasm for community and environmental stewardship to the culture of the Texas headquarters. The office is located in the LEED Gold certified, 24-story 919 Milan in downtown Houston TX.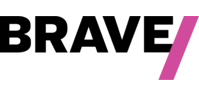 Fernando L. Brave founded Brave / Architecture in 2002. He is a member of the prestigious American Institute of Architects College of Fellows—often abbreviated FAIA—which is the highest honor awarded by the AIA and a designation shared by only 3 percent of its members. He has been active in Houston TX architectural circles since 1988 in professional organizations like the Rice Design Alliance and the Texas Society of Architects. Brave is also a Leadership in Energy and Environmental Design Accredited Professional (LEED AP) and teaches design at the University of Houston's Graduate Architecture Program.
HOK was founded in 1955 in St. Louis and specializes in a wide range of commercial work from sports stadiums to airports and hotels. It currently has 23 offices nationwide including the Houston TX branch, which opened in 1984. The local team designed its own LEED-Platinum open-floor office, which is led by Roger Soto as the principal and regional design director. It's hard to imagine Houston TX without the space program or the energy sector, and its work with NASA and BP is what makes HOK's local office uniquely Houston TX.

Kirksey Architecture is an architectural firm that operates in Houston TX and Austin, two of the most prominent cities in Texas. The practice has a strong commitment to innovative and collaborative design, one that integrates high performance and sustainability in its process. Founder John Kirksey serves as chairman of the company, and he is one of the pioneers of sustainable design in the state. He is a member of several civic and professional boards in Houston TX and a Fellow of the AIA, whose main focus centers on how every project affects the community's culture, people, and the environment in a positive way.
We have listed above the best commercial architects in Houston TX to suits your construction project management need. Contact them to get the best quotes for your projects.