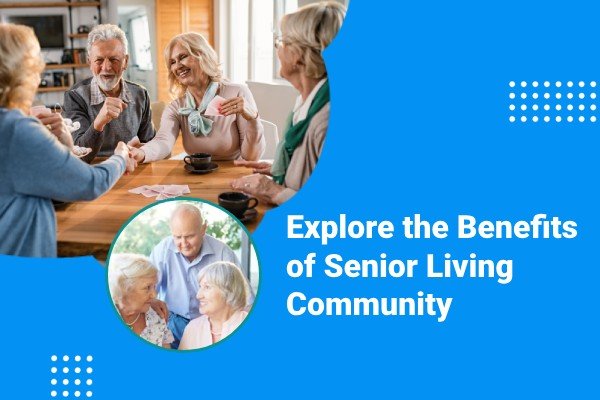 A Senior Living Community is a specialized residential facility designed to cater to the unique needs and preferences of senior citizens. These communities provide a range of housing options and supportive services tailored to promote independence, social engagement, and overall well-being among elderly residents. As the aging population continues to increase globally, the significance of Senior Living Communities has grown substantially. They offer a solution to address the challenges of aging, ensuring seniors receive proper care, a safe environment, and opportunities for an enriched quality of life.
Understanding Senior Living Communities
Senior living communities are purpose-built residential complexes designed to cater to the unique needs and preferences of older adults. The primary purpose of these communities is to offer housing and support services that promote a high quality of life for seniors. They provide a comfortable, safe, and engaging environment where seniors can enjoy their golden years while receiving the care they may require.
The different types of senior living communities include:
Independent Living
Independent living communities are ideal for seniors who are largely self-sufficient and desire an active and maintenance-free lifestyle. Residents in these communities have their own private apartments or cottages and often benefit from communal amenities and social activities.
Assisted Living
Assisted living communities are designed for seniors who may need assistance with daily tasks like bathing, dressing, or medication management but still want to maintain their independence. These communities provide support services while allowing residents to maintain a certain level of autonomy.
Memory Care
Memory care communities are specifically tailored for individuals with Alzheimer's disease or other forms of dementia. They offer specialized memory care and security measures to ensure the safety and well-being of residents while catering to their cognitive needs.
Skilled Nursing Facilities
Skilled nursing facilities are equipped to provide round-the-clock medical care and rehabilitation services for seniors with complex medical conditions or those recovering from surgeries or illnesses.
What Amenities and Services Are Provided at Senior Living Communities?
Senior living communities offer a wide range of amenities and services to enhance the quality of life for their residents:
Dining Options
Many communities provide restaurant-style dining with nutritious meals prepared by professional chefs. Special dietary needs are often accommodated.
Fitness Centers
Fitness programs and exercise facilities are common in senior living communities to promote physical health and wellness.
Recreational Activities
Seniors can engage in a variety of activities, including arts and crafts, music, games, and outings, to foster social connections and mental stimulation.
Transportation
Communities often offer transportation services for medical appointments, shopping trips, and other outings, ensuring residents remain connected to the outside world.
Healthcare Services
Some communities have on-site healthcare clinics, while others coordinate with local healthcare providers to meet residents' medical needs.
6 Benefits of Moving to a Senior Living Community
Socialization Opportunities
Seniors have the chance to form new friendships and engage in social activities, combating isolation and loneliness.
Safety
Communities are designed with safety in mind, featuring emergency response systems and secure environments to give residents peace of mind.
Access to Healthcare
On-site healthcare services and assistance with medication management ensure that residents receive prompt medical attention when needed.
Reduced Maintenance Responsibilities
Seniors can say goodbye to the burdens of home maintenance, such as yard work and repairs, allowing them to focus on enjoying life.
Sense of Belonging
The community environment fosters a sense of belonging and purpose, promoting mental and emotional well-being.
Senior Living Communities Provides Tailored Care and Support
Senior living communities take a personalized approach to care and support. Healthcare professionals and trained staff assess each resident's needs and develop individualized care plans. This tailored approach ensures that seniors receive the appropriate level of assistance while preserving their independence to the fullest extent possible.
Conclusion
In an ageing society, senior living communities play a vital role in ensuring that older adults can enjoy their later years with comfort, dignity, and purpose. These communities provide a range of options to suit varying needs and lifestyles, offering amenities and support services that promote physical, mental, and emotional well-being. senior living community in McKinney TX, stands as a valuable and relevant solution for seniors and their families. Consider exploring these communities as a viable option for yourself or your loved ones as you navigate the journey of aging, embracing the opportunities they offer to enhance the quality of life in the golden years.