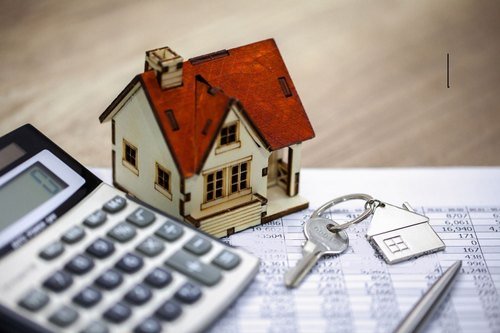 Are you planning to purchase a new property in Canada? Then you might be wondering "how to get pre approved for a mortgage to finance your new home?". Well, while you can obtain a pre-approval rather easily, you would have to make sure that you are doing it right. Obtaining a pre-approval can make it much easier for you to secure the loan.
What is a mortgage pre-approval?
A mortgage pre-approval is a proof that a loan officer has gone through your credit history, debt, income, and assets. While approving the mortgage, the loan officer would determine the amount of money that you may borrow, what the interest rate for the mortgage should be and how much you can pay in a month.
Which is better preapproval or prequalification?
Individuals often confuse mortgage preapproval and prequalification as the same and use the terms interchangeably. In reality, however, the two are quite different. Here is how the two differ:
Mortgage prequalification
The key purpose of a mortgage prequalification is to provide the borrower with an estimate of how much money they can afford to spend on a home. You would have to provide a mortgage lender with an overview of your income, finances, and debts. However, the lender would not verify the authenticity of the information while providing you with the estimate.
For a mortgage preapproval, on the other hand, the loan officer would verify that the information you provided regarding your finances is accurate. The lender would carry out a hard credit check to make sure that you are actually capable of repaying the loan. Only after a thorough evaluation, you would receive a mortgage pre-approval.
Obtaining a mortgage prequalification is much easier than getting a preapproval, as it does not involve any verification of information. However, the same aspect also makes a mortgage preapproval more valuable. A mortgage prequalification is useful only to yourself, while a mortgage preapproval gives the lender the information they need.
Why you should get a mortgage pre-approval?
Mortgage preapprovals come with a number of perks that make it worth obtaining one. Some of the key reasons why you should consider applying for a mortgage preapproval are:
It shows that you are a serious buyer
Real estate agents have to deal with plenty of clients and try hard to prioritize the serious buyers who are more likely to make a purchase. A mortgage preapproval letter shows that you have put in time to get in touch with a mortgage banker and send them to the necessary documentation. The agents too, would put in more effort to help you buy your dream home.
It makes you more credible
Home sellers always try to avoid hassles where they agree to sell a home to an interested buyer, only to realize that the latter isn't eligible for the mortgage. Once you successfully obtain a mortgage preapproval, the seller would know that you are financially stable enough to make the purchase. This makes you a credible buyer that the sellers would trust.
Quicker closure
Once you receive a mortgage preapproval, most of your information would already reach the lender's system. This greatly hastens up the whole loan approval process. You would be able to close the deal much faster. It also reduces the chances of the buyer backing off because the deal is taking too long.
Greater confidence
Obtaining a pre-approval not only gives you an estimate of what you can afford, but also assures you that you would be able to secure the mortgage. This way, you would not have to worry about choosing a home and then failing to arrange for the loan. A preapproval enables homebuyers to make offers more confidently.
How to get a mortgage pre approval Canada?
If you are trying to obtain a mortgage pre approval Canada, you would essentially want to find a trusted mortgage broker first. It is best to choose a broker that specializes in offering mortgage services in the region, as they would be able to navigate through the local real estate market better. While obtaining the mortgage pre-approval letter, pay attention to its expiration date.
At Think Homewise, we are one of the top mortgage assistance companies in Canada. We put in a great deal of effort for our clients, shopping around with more than thirty lenders and banks to help them find the best deals. Give us a call at 1 (866) 846-9473 if you need help with securing a mortgage.